We only just published our article on the brand new Pagani Utopia yesterday, the third model in history for Pagani after the Zonda and the Huayra, and this beautiful new V12 that can be ordered with a manual gearbox in 2023 is limited to just 99 units, each priced at $2,500,000, and rumor has it … they are already sold out. It seems there are more than enough fortunate people that put down their signature on the C10 project before the general public ever saw the car, although I'm sure some of Pagani's high-net-worth clients have seen the car well ahead of its debut yesterday.
But I think there is a light in the tunnel for those that missed out on this 99-unit production run, most likely there will be derivatives of the Utopia coming soon, perhaps a more aggressively styled Utopia BC, but I'm also almost certain we'll be getting a Utopia Roadster, just like we've seen with the Zonda and Huayra, but there might be a catch, more than likely we haven't even seen any official photos of a Pagani Utopia Roadster, but chances are it will also be limited to just 99 units, so if you are interested in driving this amazing V12, with a manual gearbox, without a roof, I suggest you get in touch with Horacio Pagani or his team and get your name on the list right now before this one sells out too.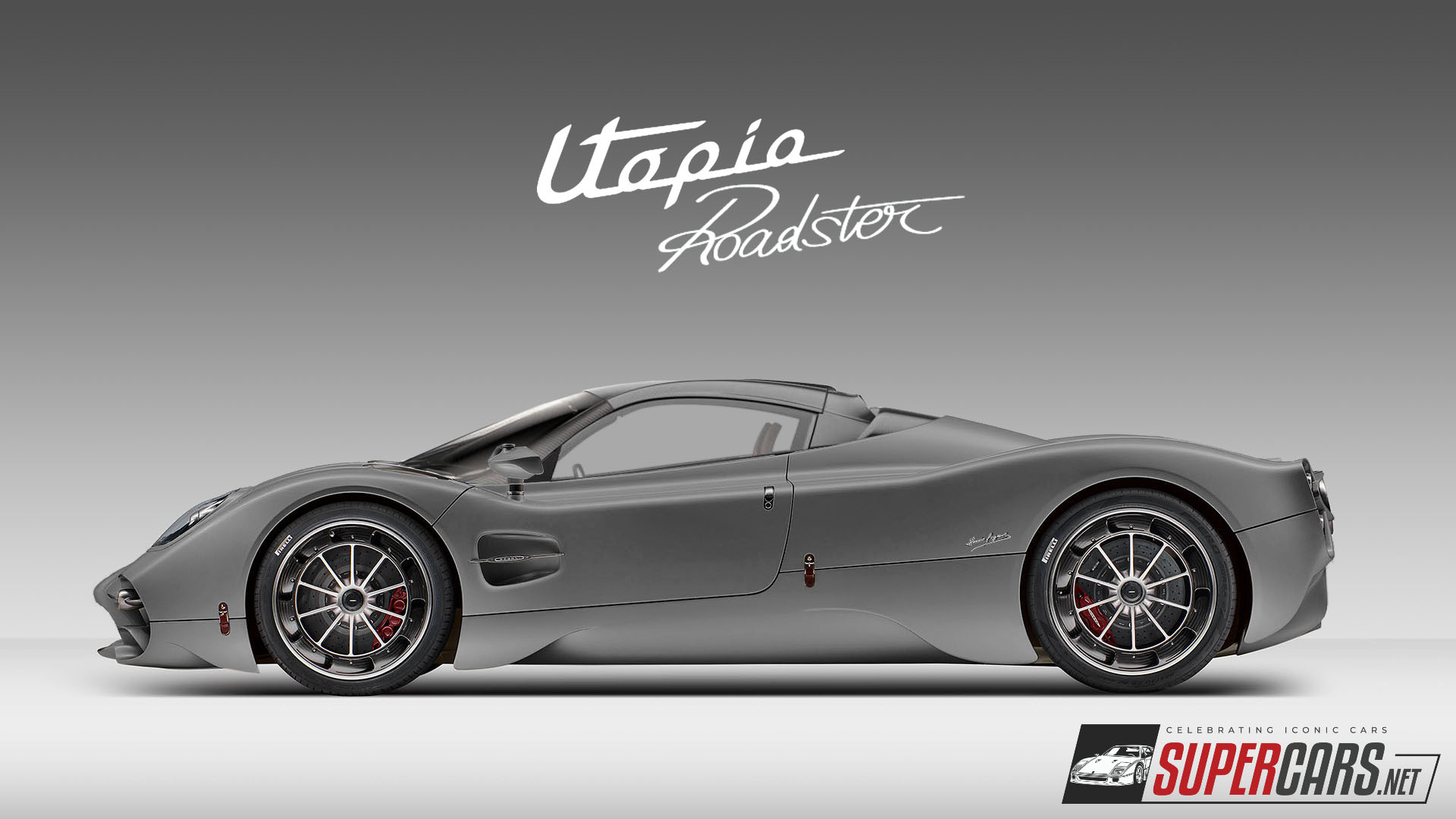 And just in case you need a visual stimulant to get you to sign that order form, we at Supercars.net made some virtual renders to show you just how a Pagani Utopia Roadster will look, with, or without the carbon fiber roof panel fitted … and if I may say so myself … a Utopia Roadster looks good.