Today, RML reveals the first photos of the initial production run of its eagerly-awaited Short Wheelbase model. The high-performance GT, which has already received numerous press plaudits in pre-production guise, pays homage to the driving purity of supercars from the past, while offering 21st-century levels of comfort and convenience.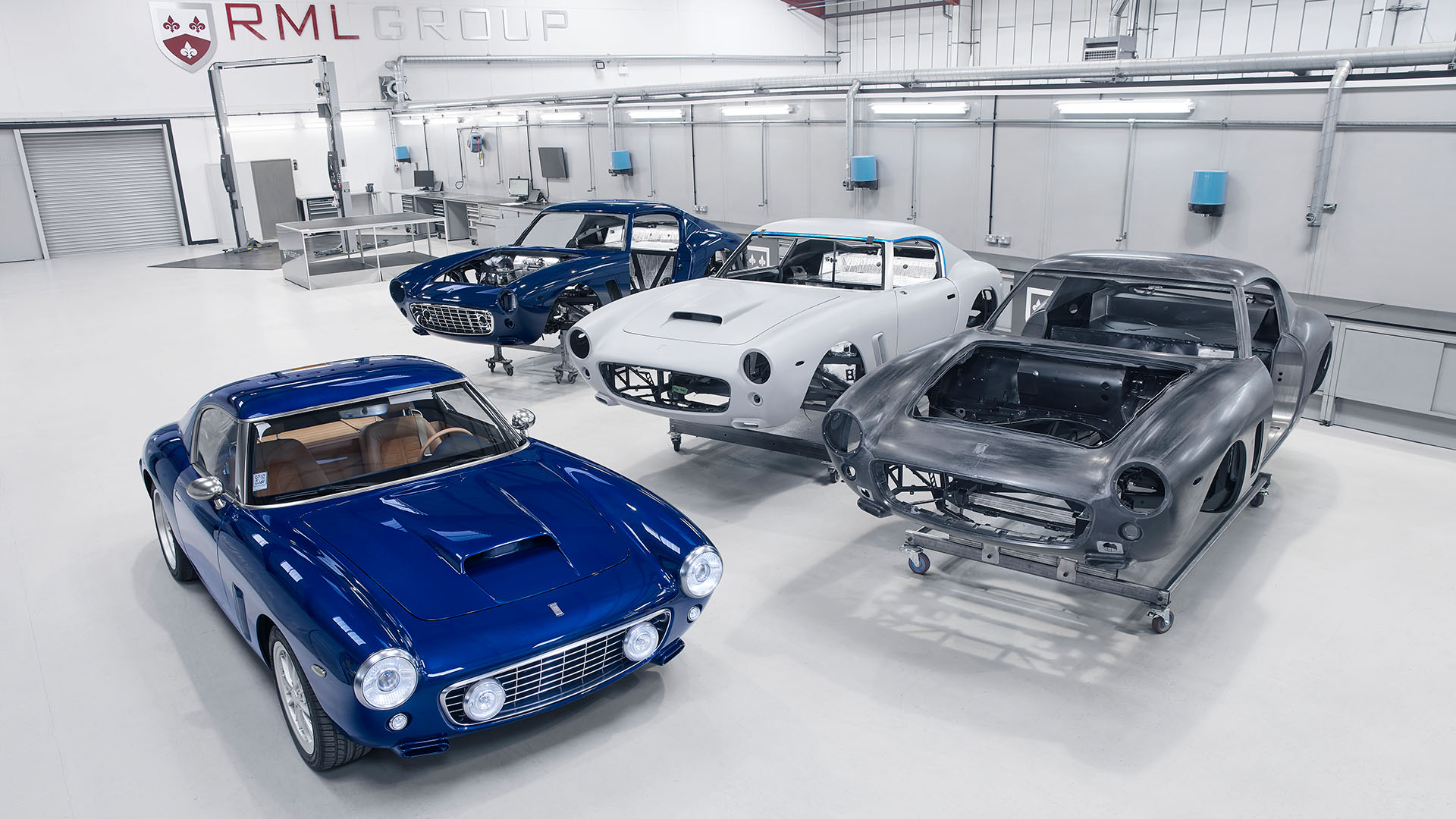 The lead, four-car image shows how the Short Wheelbase evolves during production, from when its naked carbon-fiber body is first mated to a chassis, through to a fully completed car, in this case, represented by RML's pre-production prototype, Car Zero. On the right of the above photo, you can see a Short Wheelbase near the start of its painstaking, nine-month build. This car has already had its chassis restored and powder-coated and has just been fitted with its unpainted, two-piece carbon-fiber body, which weighs just 42.5kg.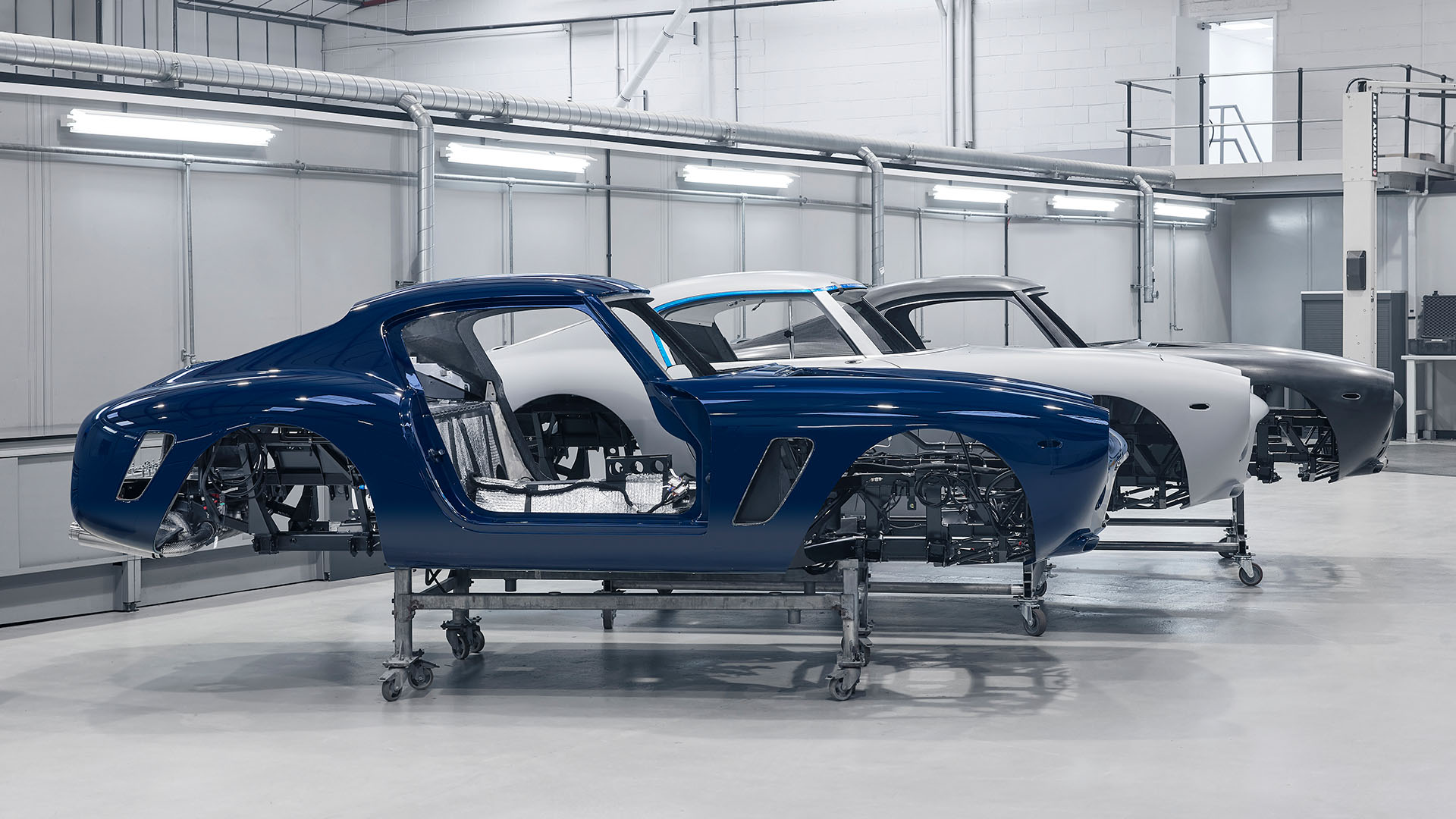 The car closest to us in the photo above is the very first customer Short Wheelbase, which should be delivered to its happy client in late April 2023, at the stage seen in the photo, the car has already been in paint (an in-house process, like most others), and is part-way through having its wiring harness installed, along with its cabin being insulated. Next will come the car's 5.5-liter, 479bhp V12 engine, its powertrain (including a 6-speed manual gearbox and limited-slip differential), and bespoke exterior and interior trim. The next Short Wheelbase in line shows the progress from a bare carbon fiber shell to a fully painted car, substantial progress with its main body panels, the doors, the bonnet, and the boot fitted, showing the entire body fully primed.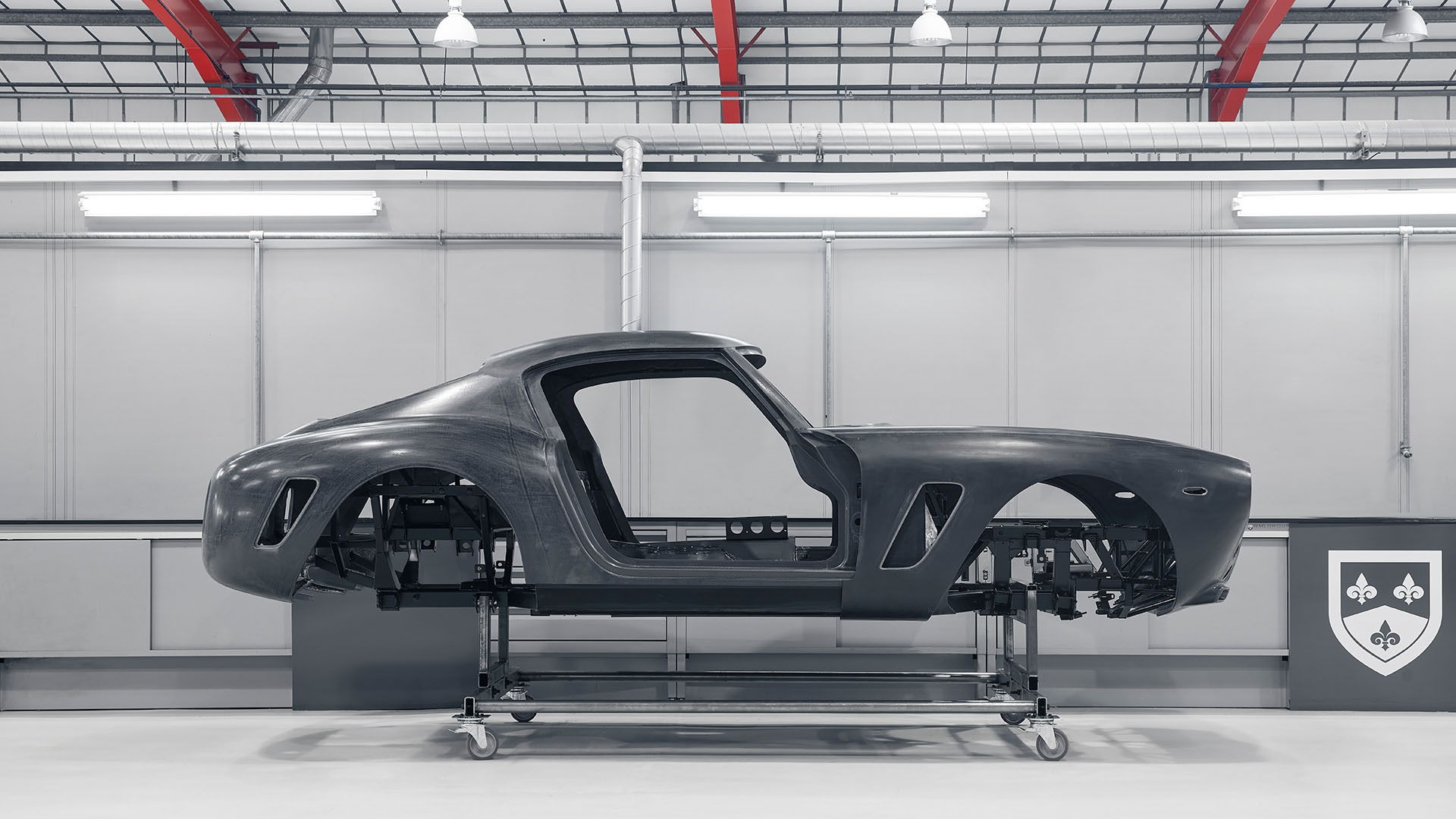 Returning to the first car in line, the Short Wheelbase's two-part carbon-fiber body is constructed to impeccable standards, with 99% of its myriad dimensions within a 2.5mm tolerance, and 60% being 1mm or less after being 'dry-fitted' to the Short Wheelbase's steel backbone chassis. The rear clam itself comprises everything aft of the car's A-pillars, including the windscreen, rear-screen, and door openings. Achieving the paintwork's rich luster you see on the two cars closest to the camera is an arduous task, involving layers of special carbon primer, regular primer, and a silver base coat that gives the car's final coat a real 'pop'.  Even carbon-composite parts of the Short Wheelbase that remain unpainted – for example, around the door shuts – are treated with a clear carbon primer, flatted back, and then coated with a smoked-carbon lacquer.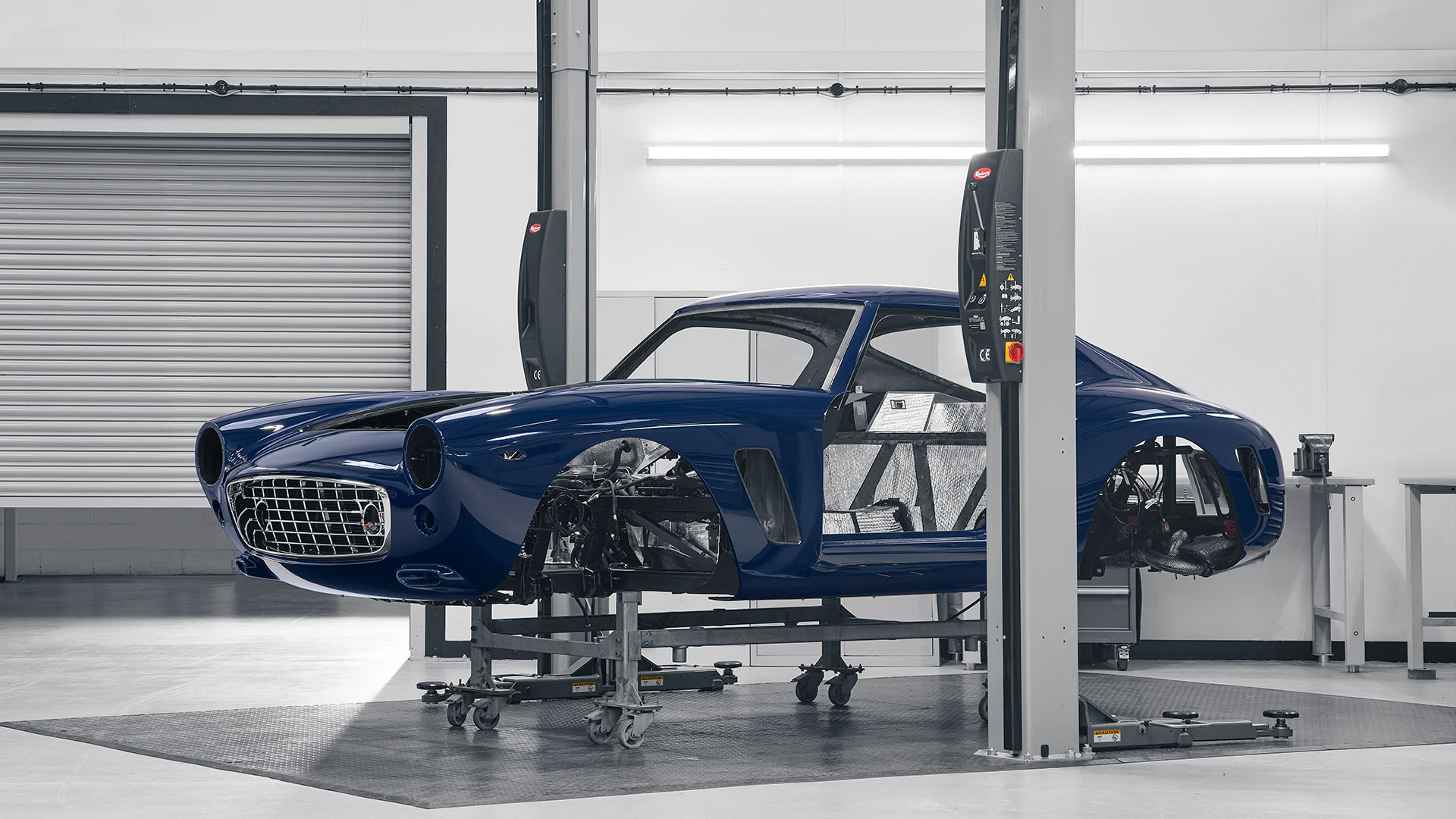 "Each Short Wheelbase is hand-built," said Michael Mallock, RML's CEO. "But we also use the most advanced technology to make sure that the quality of its build meets the very highest levels. All parts are laser-cut to minimize deviation from specification, and the jig we use only allows a maximum 0.25mm tolerance, meaning that all 30 cars in our production run will be produced to a consistently high standard."
The RML Short Wheelbase will be on display at next month's Goodwood Members' Meeting (April 15-16), where company founder and chairman, Ray Mallock, will also be competing in a Mallock single-seater racing car.