Silverstone Auctions is offering you the chance to own a truly unique supercar! What are they offering? Well, you're only looking at the one and only 2000 TVR Cerbera Speed 12 built by the automaker specifically for road use!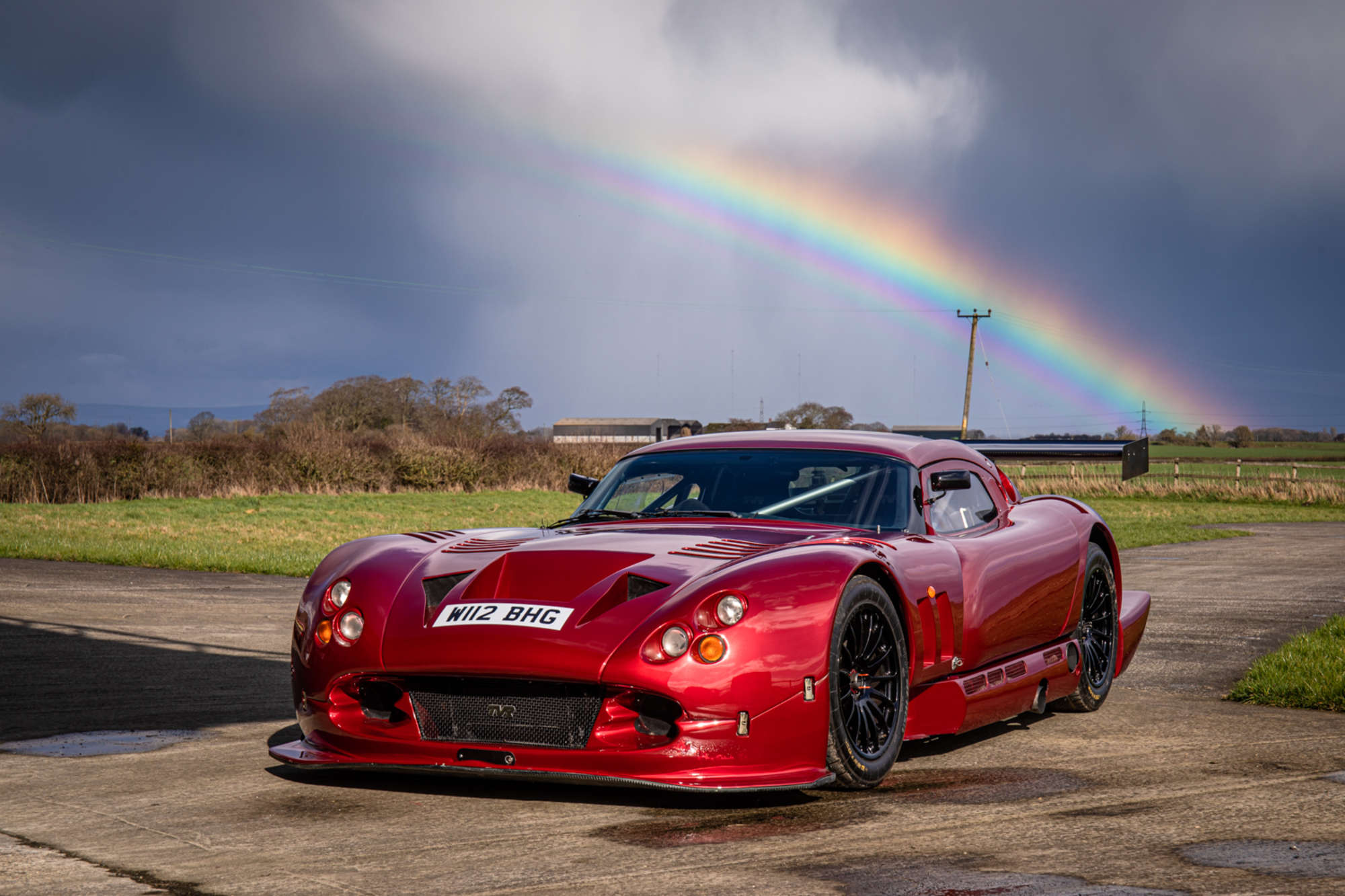 The Cerbera Speed 12, the ultimate TVR sports car, is going up for auction on May 20th. This extremely rare vehicle was designed to be driven on public roads, but it takes a true fan or daredevil to do so. TVR is known for building cars that are as wild-looking as they are challenging to drive, and the Speed 12 is the pinnacle of their craziness, made in Blackpool, England.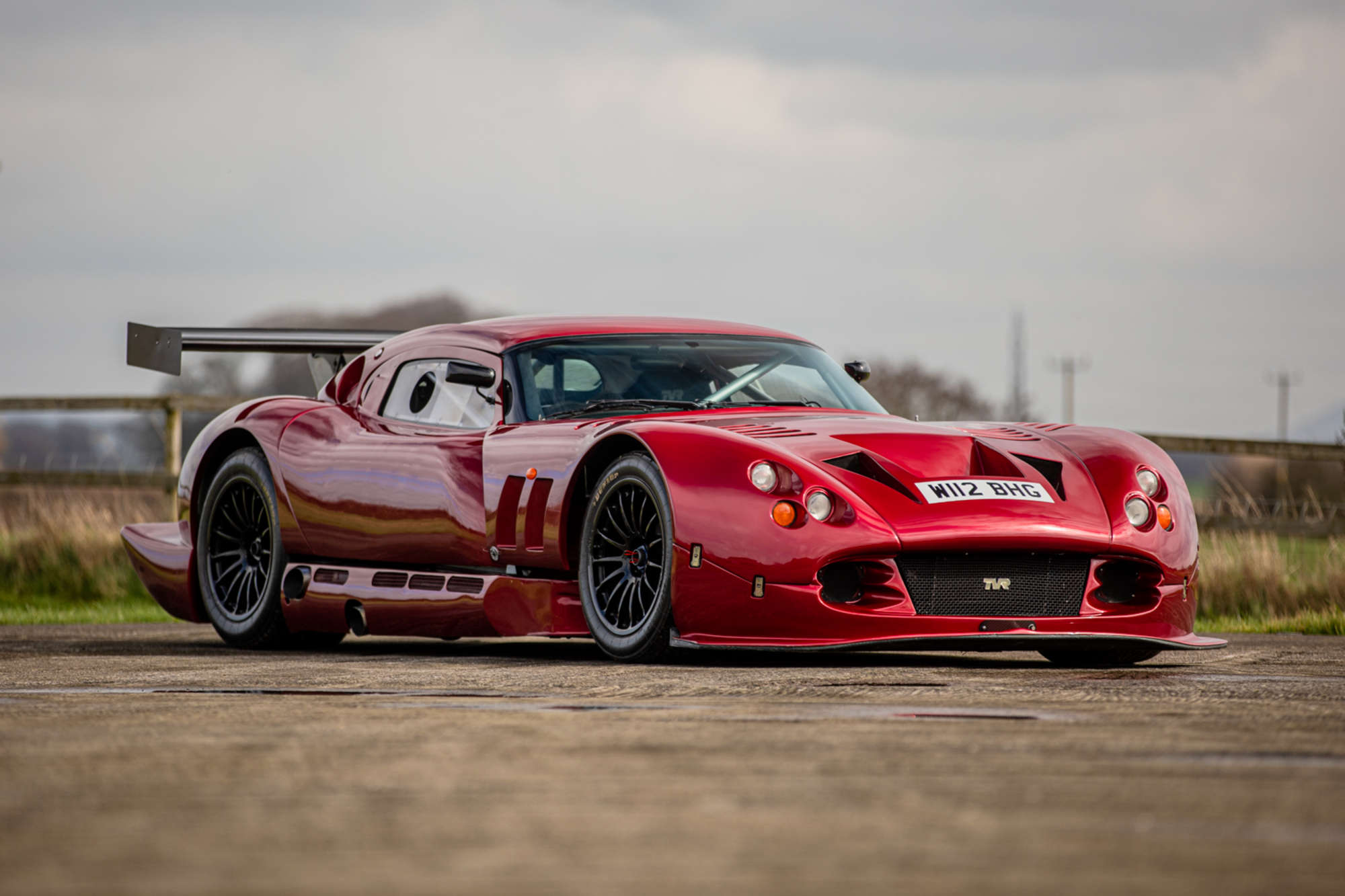 TVR created the Cerbera in 1996, a hard-top sports car with 2+2 seating. The company hoped to create a race car, called the Project 7/12, based on the Cerbera that could compete with the McLaren F1 GTR, the Mercedes-Benz CLK GTR, and the Porsche GT1. However, after a change in racing regulations, the company shifted focus to producing a road version of the vehicle.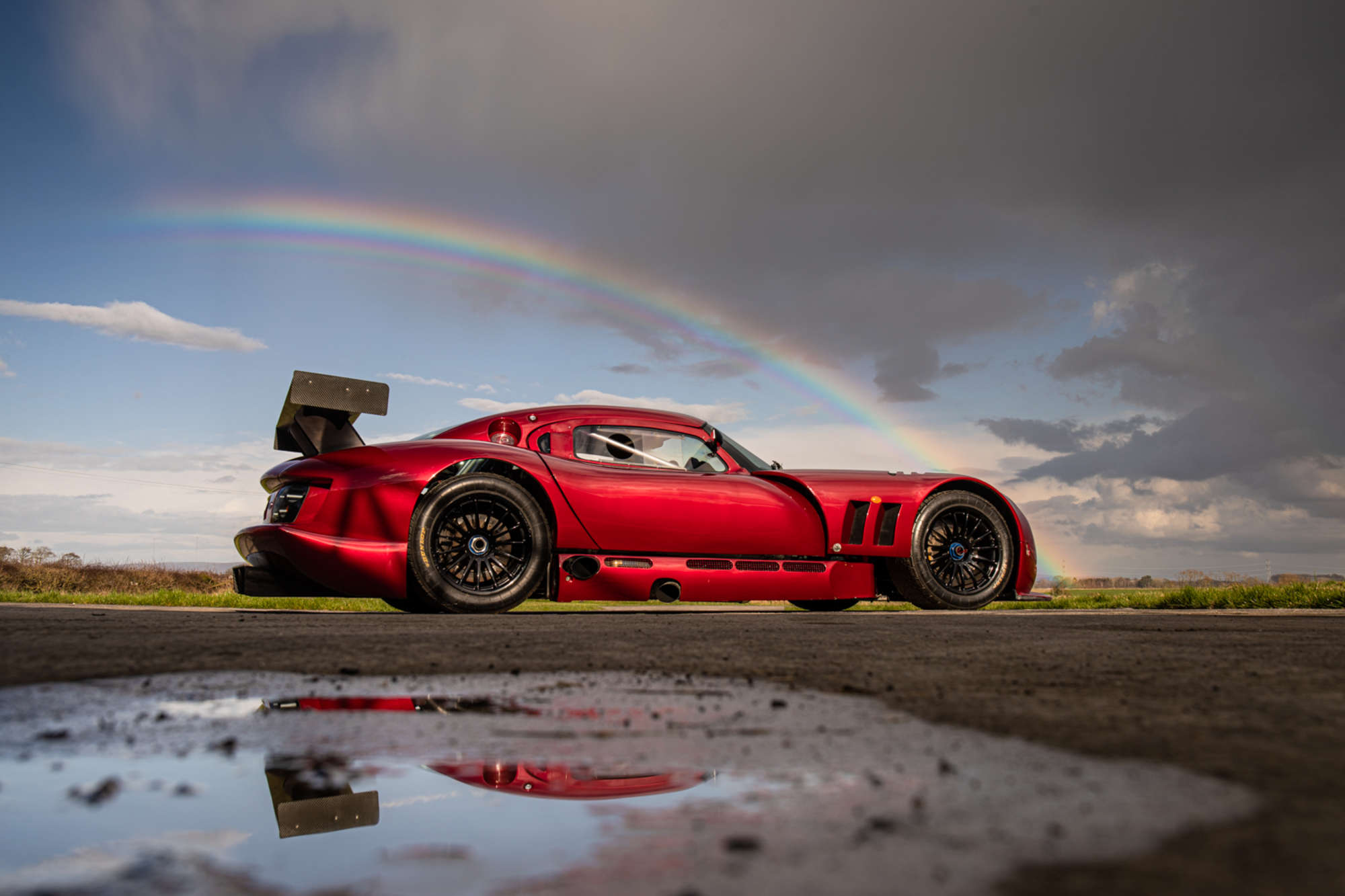 Peter Wheeler, the company's then-owner, learned just how tough it was when he took the prototype home one night and concluded that the car was uncontrollable and far too risky to offer for sale. As a result, he put a halt to the entire production run and refunded customer deposits.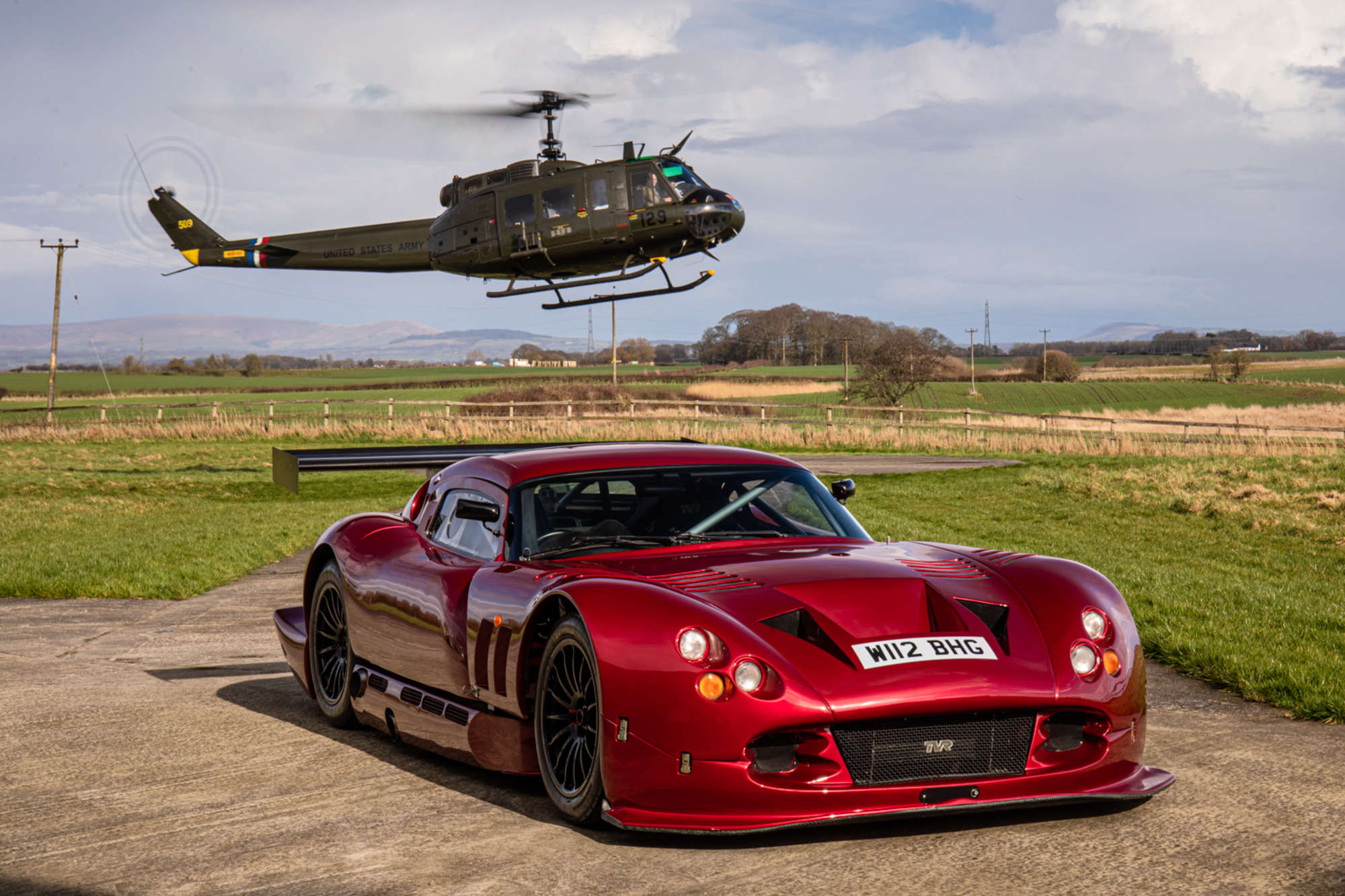 Nonetheless, TVR ended up building a single street-legal Cerbera Speed 12, modified with large intakes, oversized fenders finished in metallic red, and a black rear wing. The car's cabin is sparse, featuring two carbon-fiber seats, basic instrumentation, and a roll cage that pays homage to its racing roots.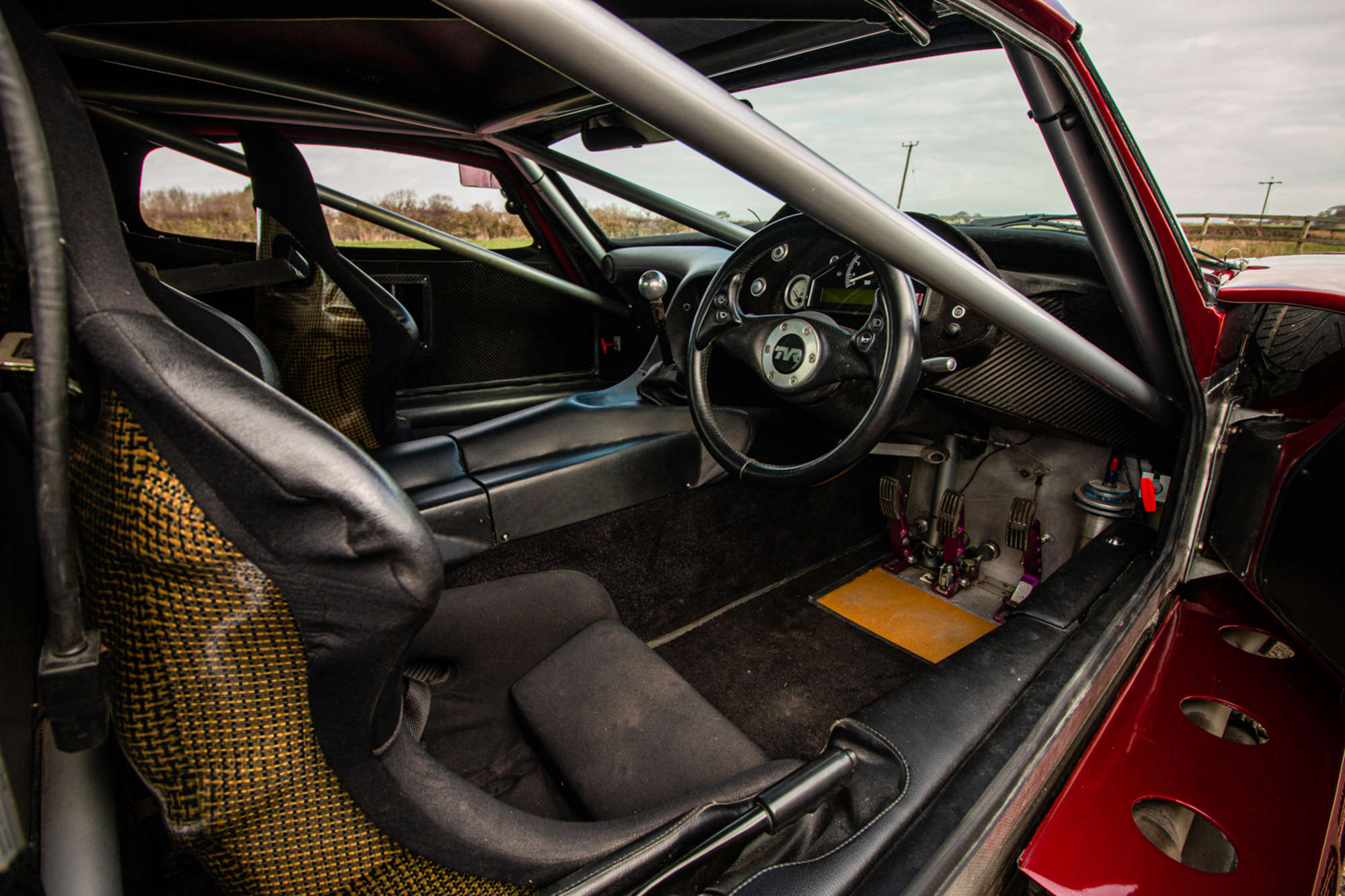 Under the hood, the front-mounted 7.7-liter V-12 is constructed from two of TVR's AJP-6 straight sixes, with a combined output of over 940 horsepower. Although an official horsepower figure was never released, the closest TVR came to disclosing a number was 790 hp. However, during the testing phase, the engine snapped an input shaft, leaving its actual power output unclear.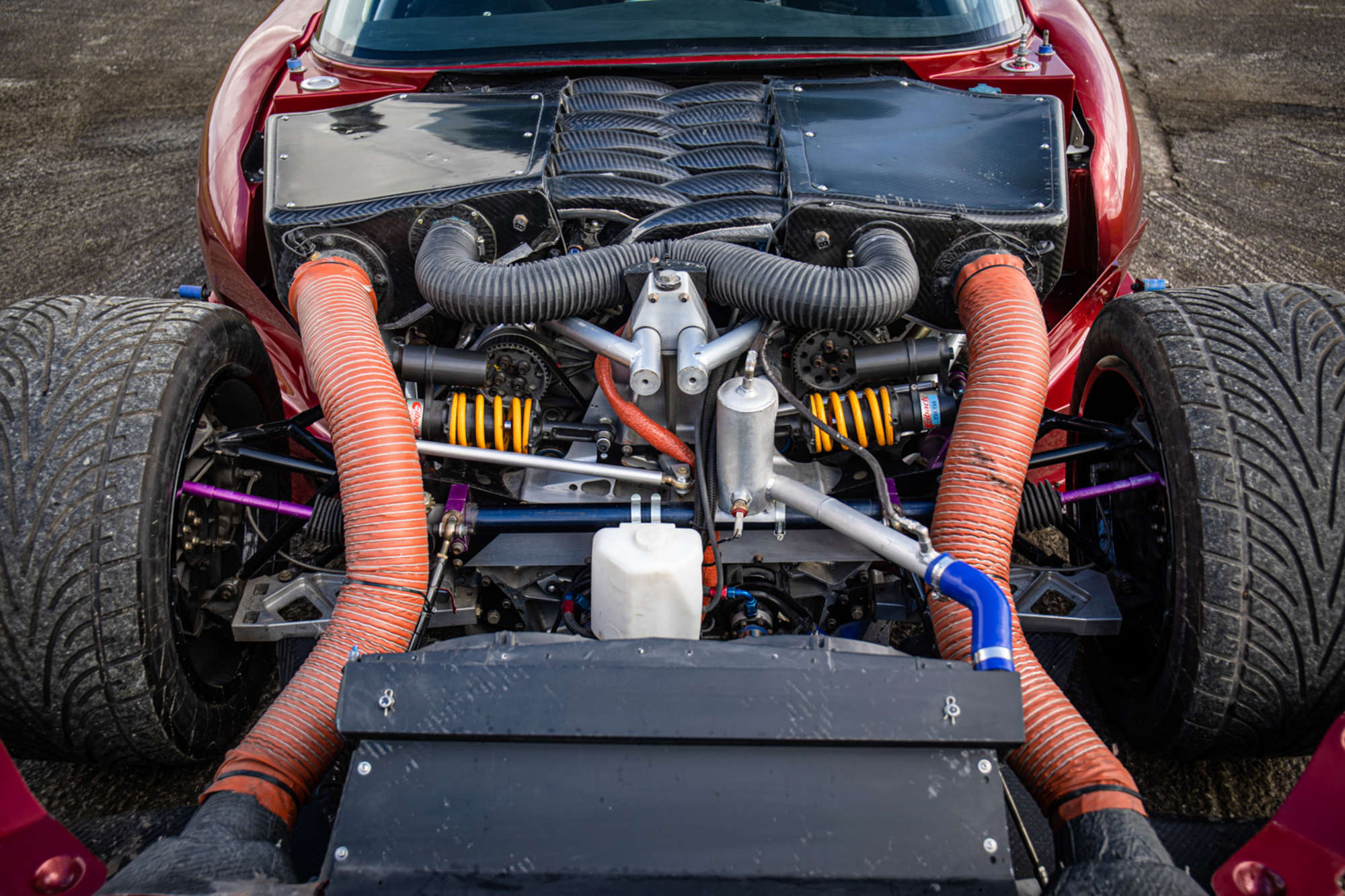 Wheeler himself sold the car to a carefully selected enthusiast roughly two decades ago, and it spent the majority of its life in a museum. But now, we may get to see it on the road, especially if it gets to hands of a new owner who has the courage to tame this beast.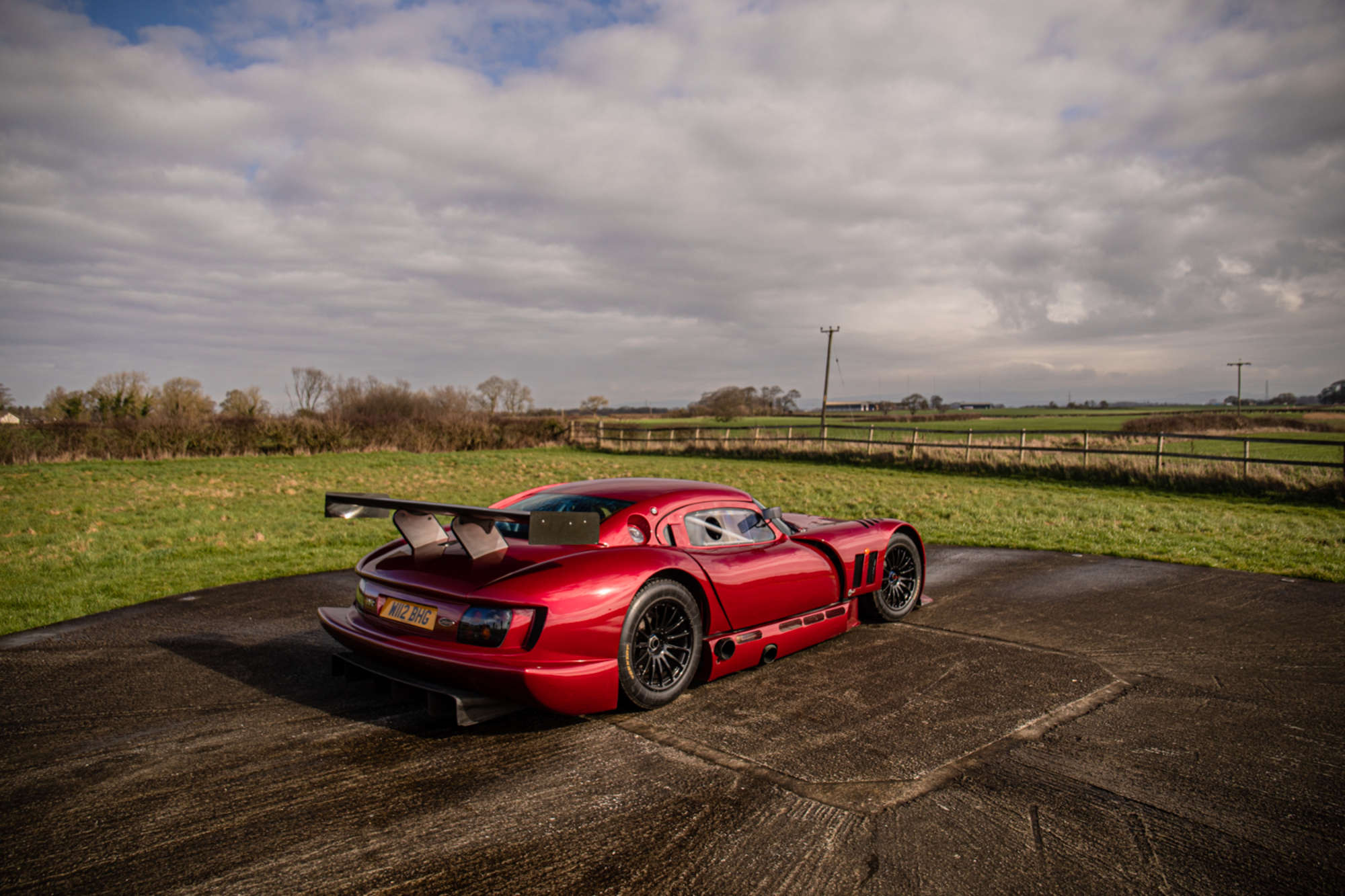 If you're a big supercar fanatic who always wanted to own a very rare car, this one-of-a-kind Cerbera Speed 12 should be it! The 2000 TVR Cerbera Speed 12 will be offered for sale with no reserve on Silverstone Auctions this May 20 and it'll likely require a ton of money to get it!
Source: Silverstone Auctions