Ready to take on the Tesla of electric scooters? Unagi, the brand behind this year's it scooter, is the brainchild of former Beats Music CEO David Hyman—and you can completely see the unmistakable dedication to both aesthetics and performance Hyman has previously brought to the table.
With a name stemming from the Japanese word for 'freshwater eel', one would expect the sleekest, slimmest, most stylish scooter out there.
One would be right. The Unagi Model One is a portable electric scooter that has quickly become the mode of sustainable transportation around town—with celebrities from Chance the Rapper to Billie Eilish making it their go-to. The Unagi Model One is light enough to carry, yet powerful enough to be a true electric car substitute.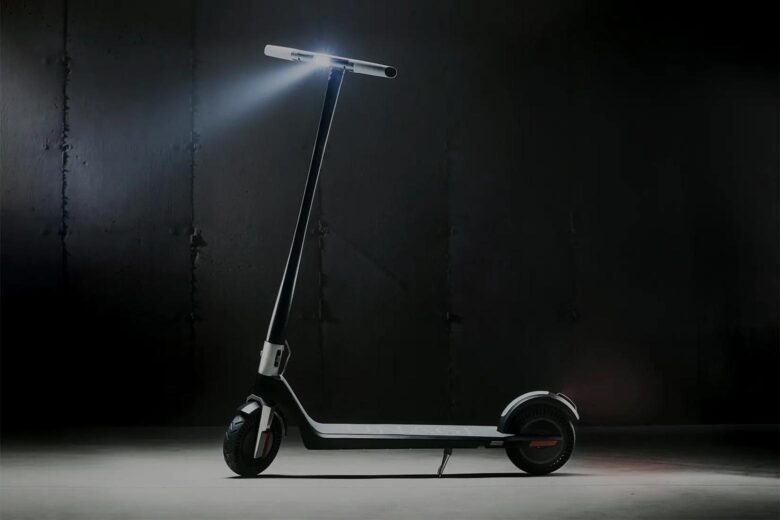 Now's the time to go all-in, as Unagi is releasing their All-Access subscription—a service that offers you a guaranteed, insured, worry-free experience with the most design-forward electric scooter around.
Our verdict? It's time to hop aboard and take a ride.
Unagi Model One E500 review
The Unagi Model One is a sleek commuter e-scooter that is perfect for comfortable rides over short distances. Its sleek design is innovative yet comfortable—and, in our opinion, prioritizes user experience over strict adrenaline, with an easy-to-read dashboard, smooth braking, and impressive but not-rocket-like speeds.
The pros:
Gorgeous, futuristic, elegant design
Accessible startup
Easy use
Friendly customer support
Impressive warranty
High-quality materials
Lightweight, easy-to-carry build
The cons:
Lower range than some alternatives
Lack of suspension
The alternatives:
Our hands-on experience with the Unagi Model One E-Scooter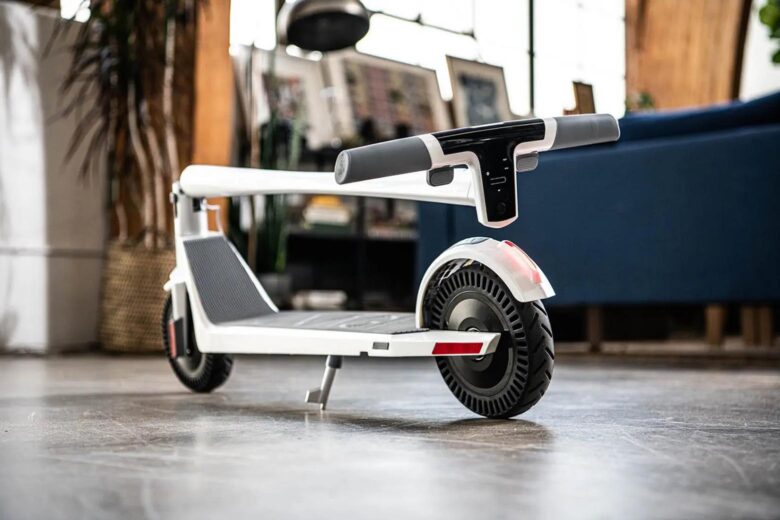 Design, materials & build quality
The Unagi Model One is futuristic, sleek, and made from high-quality materials. We loved how its components—crafted from aluminum and magnesium carbon fiber—felt durable yet lightweight.
It folds up fast, it's aesthetic, and everything about it is made to be zero-maintenance. Those looking for a scooter that requires little upkeep, looks good, and performs well will find what they're looking for right here.
Performance and ride quality
Speed & Acceleration
The E500 Unagi Model One feels zippier than any Unagi scooter yet. Its acceleration is spot-on; it can reach 15mph (24 kph) in 4.4 seconds. This makes it the fastest of any 26-lb (11.79 kg) scooter out there.
We were also impressed by how smoothly it rides. Many scooters—particularly the fast ones—have an acceleration curve that can feel hectic. With the Model One, the powerful throttle makes you feel like you're in control at all times, even as its speed quickly skyrockets. 
Hill climbing
If you're in need of a scooter that can scale steep hills, look no further. This electric scooter can climb up hefty grades with ease—making previously tiresome commutes a total walk (or glide) in the park.
Range
Under ideal conditions, the Unagi Model One can reach a range of 16 miles (25 kilometers). However, under city conditions, with a load of about 165 lb (75kg), the Model One's range is closer to 8.5 miles (13.67 kilometers). 
Braking
The Model One's zippy speed is matched with high-quality, fast-acting brakes. 
This e-scooter comes with both dual electronic brakes and a rear foot brake for your peace of mind. The electronic brakes used in concert with the foot brake are very responsive, allowing the Unagi to come to a complete stop from full speed in just under 17 feet (5.18 m). (The electronic brake by itself takes a little longer, at 25 ft / 7.62 m). 
The electronic brake requires no maintenance. The foot brake may be redundant, but we love the added peace of mind it offers—and it's not bulky at all. 
Charge time
The Unagi Model One charges in just under five hours—from zero to a full battery. There is a convenient LED indicator that will turn green when the battery is fully charged. 
Unagi features
Folding & portability
The front handlebars of the Unagi Model One e-scooter fold down cleanly over the blade—making this electric scooter easy to carry. It weighs 26.5 lb (12 kilograms).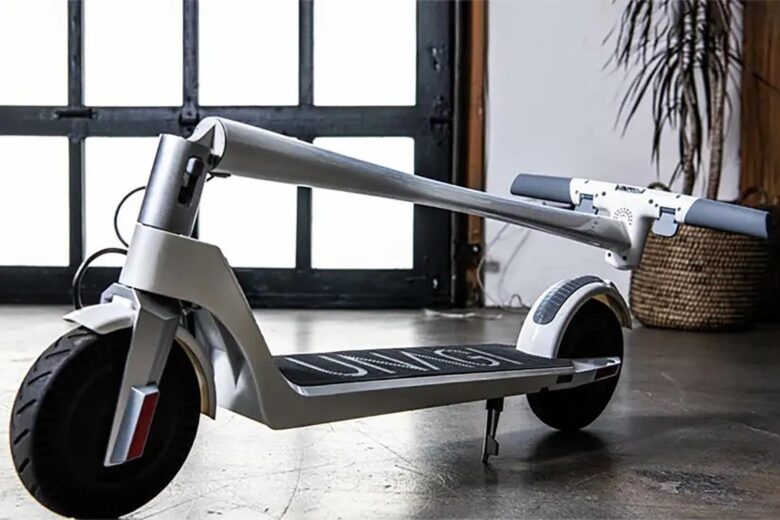 Command center
Many electric scooters can go the distance, but few look good while doing it—or have command centers that are remotely easy to work with. The Unagi Model One team clearly put a lot of thought and care into its cockpit design. The power button, control levers, handlebars, and more are all gorgeously designed. We also loved the thumb-activated electronic controls for both accelerator and brakes: We found them completely intuitive. The learning curve was minimal. 
The display is bright enough to read easily, even outside during the day; the controls are ergonomic, and the rubberized grips on the handlebars are high-quality silicon rubber.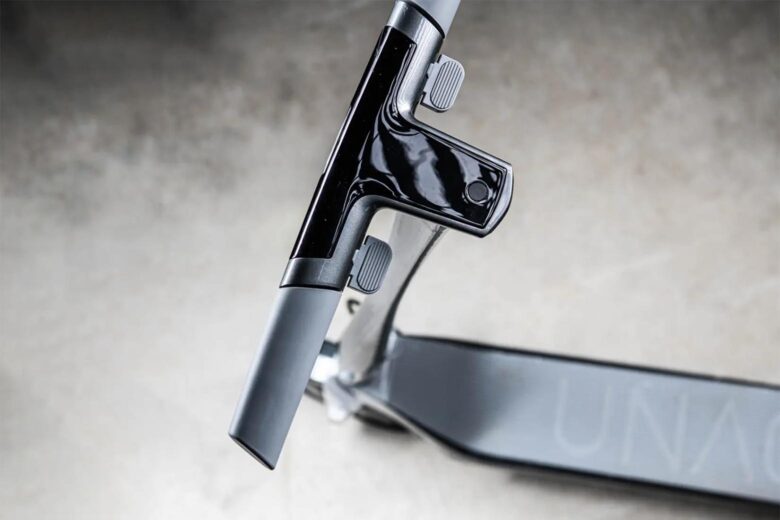 LED lights 
You don't need to worry about seeing your environment or being seen while you're zipping around in the Model One. It's got a flush-mounted LED front headlight, as well as a rear blinking LED, that are both quite bright and easy to use. 
Horn
The Unagi team designed the Model One to be smart, stylish, and safe. Instead of a bell, the Unagi comes with an electronic horn. It's very high-pitched and carries far—definitely a feature worth having if you use this scooter as a constant means of transportation. 
Kickstand
Although it may seem like a small detail, being able to deploy a kickstand without having to think about it—just a quick kick, and you're done—is essential. We love that the kickstand on the Model One blends in almost seamlessly with the deck when it's folded in, yet is still somehow easy to separate when you're ready to park your ride.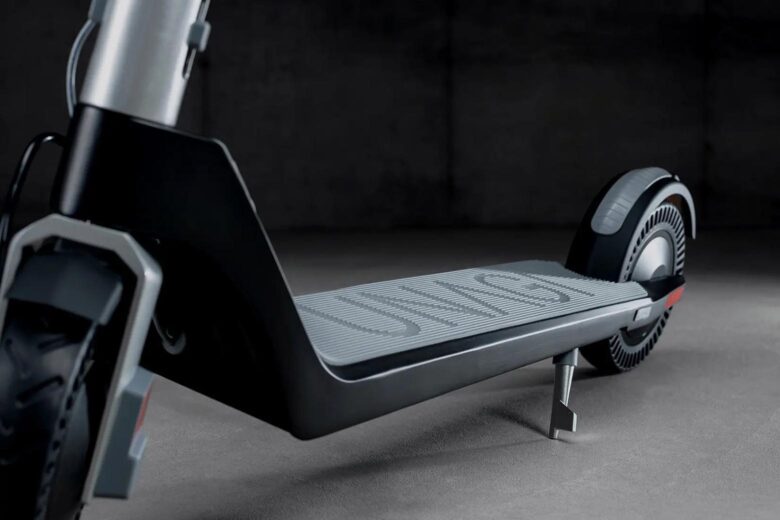 Water Resistance Rating
As you go about your daily commute, it's inevitable—almost a rite of passage: You're going to get caught out in the rain.
While the Model One won't offer you much shelter, it should be able to withstand a light shower without any adverse effects. The Model One is equipped with an IP54 water-resistant rating, which means that it has a level of protection from water spray. 
However, you won't want to submerge the Model One; it's not an amphibious vehicle. For your dry-land commute and street-bound exploration, though, the Model One will be able to work, rain, or shine. 
Intelligent Battery Management System
The batteries powering the Unagi Model One come from LG. As such, you can rest assured that they're high quality. They're durable, reliable, and built to be long-lasting. As a result, you can enjoy the fact that the Model One should require very little (or even zero) maintenance. 
The Model One has a custom-built system for monitoring its own performance, so it won't overheat and will optimize its function to be efficient and safe. However, there is no associated smartphone app, as there is for some of Unagi's competitors. While this means that you may not have precise information about your scooter's performance, it does offer you a simpler user experience. 
Weight & Load
The Unagi scooter has a max rider load of 280lb (127 kg). 
Unagi Scooters colors
The Unagi Model One comes in cosmic blue, sea salt, matte black, and scarlet fire. 
Unagi Scooters price
The Unagi Model One E500 scooter is sold for $990. 
Who is it best for
The Unagi Model One is perfect for those who want something that's a level (or two) up from the average scooter. If you're invested in aesthetics, ease, and something that's more swift and fun than the typical rental scooter, the Model One will be your go-to. 
Where to buy Unagi electric scooters?
You can find Unagi's line of e-scooters, including the Model One, on the Unagi website.
Frequently asked questions about Unagi e-scooters
Are Unagi scooters good?
Unagi scooters are great. They're well-designed, low-maintenance, slim, and stylish. Check our full Unagi scooters review for more details.
How long do Unagi scooters last?
Unagi scooters are very durable, lasting for years, with good upkeep and maintenance practices.
What is the range of an Unagi scooter?
The range of an Unagi scooter is 8.5 miles (13.67 km) under usual conditions.
What is the top speed of the Unagi E500 scooter?
The top speed of the Unagi E500 scooter is 20mph (32.2 k/h) under optimal conditions.
How far can an Unagi scooter go?
An Unagi scooter can go 8.5 miles (13.67 km) before it needs a recharge.