How the real estate agents in your brokerage respond to change is key. Don't let it run you over. Make it work for you.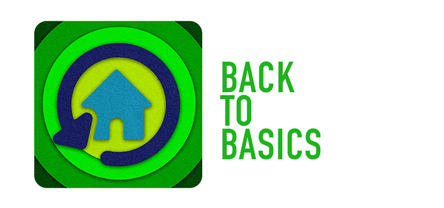 There's so much noise out there on how to navigate a challenging market. This April, let Inman help you cut through the clutter to make smart business decisions in real time. All month long, we're taking it Back to Basics and finding out how real estate pros are evolving their systems and investing personally and professionally to drive growth.
I recently led my agents through the process of establishing 2023 goals and planning the path to achieve those goals. For some agents, the coming year may seem daunting.
But whatever we're reading in the news about the economy and its impact on the real estate market, we must remember that the industry is cyclical. This aligns with the nature of our business as independent contractors: Our business ebbs and flows.
For agents relatively new to real estate, this may be the first time they have confronted a change in conditions, their first ebb. According to the Northern Virginia Real Estate Association, 40 percent of agents in our market have been licensed for less than four years. So the coming year will look and feel a lot different for this segment.
But there is a real estate truth we must focus on: There will always be buyers and sellers.
That's why
I am encouraging my agents to get back to basics
For the past few years, we were essentially order takers. Think of the frenzy of the trading room floor on Wall Street. We are now entering a period where the pace has slowed, giving us time to hone our skills and expand our knowledge.
I speak from experience. I started my real estate career in 2003 as a part-time agent and left my job as an IT contractor for the Department of Defense in 2006. It was nearly a year before I made any money, but I used my downtime to learn and improve.
When the 2008 downturn occurred and there was a mass exodus of agents, I was well-positioned to attract business because of the time I invested in myself.
Here are
four
things
I am encouraging my agents to focu
s on
to prepare for 2023:
1. Gain
a greater understanding of contracts
We just went through a period when homes flew off the market. In a rush to win a bid, buyers were waiving inspections and bringing money to the table because the appraisal wasn't in line with the sale price.
We are returning to a market where contingencies will become more common. A contingency refers to a clause in a purchase agreement specifying an action or requirement that must be met for the contract to become legally binding. The four main contingencies in a real estate contract are related to home inspection, appraisal, financing and home sale.

2. Get back to networking
Over the last few years, we probably only had a little time for cultivating relationships or growing our spheres. Remember, real estate is a long game. The goal is to build a network that provides referrals and repeat business to form the foundation of your income. Now is the time to expand your sphere, strengthen existing relationships and build your reputation in your community.
3. Reacquaint yourself with your marketing tools
Marketing strategy? What marketing strategy? It's probably been a while since we had to present a solid, thoughtful plan to get a home sold. But now is the time to dust off all the tools you have at your disposal and lean into their value. Make sure to hone your pricing skills and practice conversations about pricing adjustments. You can even start preparing clients during the listing presentation.
While we don't know where the market is heading, it's important to set expectations with clients and be on the same page. I provide a lot of data to my clients so that we see the same information. Information combined with my experience is beneficial when recommending a price reduction.

4. Develop a niche
With a little more time on your hands, you can start carving out a specific focus and expertise for your business. For example, when I started my full-time career in 2006, I spent time developing expertise in working with Vietnamese clients as well as investors.
Some ideas for niches include property type — for example, condos, two-family homes and waterfront properties. You can also focus on a specific geographic area or neighborhood. Another approach is to work with one particular demographic, like seniors or people who speak a certain language.
Change can be scary. I empathize with my agents right now. But based on my experience, I can stand in front of them and say with conviction and confidence that it's going to be OK. How you respond to change is key. Don't let it run you over. Make it work for you.
Thai Hung Nguyen is broker-owner of Better Homes and Gardens Real Estate Premier serving the Washington, D.C., metro area. Connect with him on Facebook and LinkedIn.