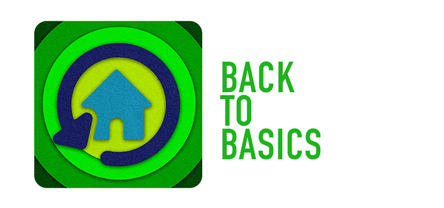 There's so much noise out there on how to navigate a challenging market. This April, let Inman help you cut through the clutter to make smart business decisions in real time. All month long, we're taking it Back to Basics and finding out how real estate pros are evolving their systems and investing personally and professionally to drive growth.
Tools and technology can absolutely help you grow your real estate business faster and with more efficiency. This list shares seven tools I regret not implementing in my business sooner.
1. BombBomb
BombBomb is a video messaging tool that helps rehumanize standard email and text communications. It allows you to simply record a message using your computer or laptop's camera and embed the video in the email. The email comes with a GIF that shows motion from the beginning of the video message in the email. This movement, or pattern interrupt, increases engagement with the email.
It also has a screen record feature where your face can be shown in the corner of the video while the remainder of the background of the video is your screen. This makes it easy to go over contracts, share photos of a new listing with a potential buyer, or walk a potential listing customer through a CMA.
If you're looking for a way to make your communication connect on a more personalized level, BombBomb is the tool for you.
2. ChatGPT
ChatGPT is a revolutionary tool for agents. ChatGPT is an artificial intelligence chatbot that interacts in a conversational way with any questions you ask it. This tool provides agents with the ability to always have a copywriter and creative director available.
One example of the power of ChatGPT is the results we recently received on a company Facebook post. We normally post new listings on our Facebook page with very little interaction.
Last week we decided to drop the listing description from MLS into ChatGPT and ask it to condense this description into an SEO (Search Engine Optimization) optimized, three-line post for Facebook. We then loaded three pictures and the description ChatGPT suggested onto our company's Facebook page.
The average results of our posts range between 1,000-2,000 views per post. This post generated over 40,000 views completely organically. We haven't seen this with every post, but we had this happen less than a week ago, so we continue to test how to increase our social engagement utilizing ChatGPT.
This is one simple way to use ChatGPT to maximize the reach of your business. A few other common uses include:
Asking ChatGPT to write an MLS description.

Asking ChatGPT to write blog posts about your area.

Asking ChatGPT to write a video script for the toughest questions you are asked.
If you're looking for additional ways to use ChatGPT in your business check out this article that shares 23 ways to use ChatGPT in your business.
3. Testimonial Tree
Statistics show that nearly half of people surveyed now trust online reviews as much as personal recommendations. We truly are in the review economy, and the value of these reviews and testimonials for your business continues to grow. That's where Testimonial Tree steps in.
Testimonial Tree is software that helps real estate agents automate the process of asking for reviews and testimonials whether it be immediately after closing or requesting reviews from your past clients. It provides a way for agents to compile these reviews in a succinct, professional manner and in one place.
They also offer graphic design templates that help  Realtors market themselves by utilizing these testimonials on social media or on their website. If you're looking for a way to gain the trust of more potential clients, Testimonial Tree is a must-have.
4. CapCut
CapCut is an easy-to-use video editor making the process of producing high-quality videos as simple as possible. It offers templates for creating Instagram Reels, TikToks, and YouTube Shorts along with several editing features.
A few of these features include:
Speech to text
This feature provides you with captions that improve the video's engagement.
Resizing your videos to proper formats
The ability to easily convert horizontal videos to the vertical format needed for short-form videos on Instagram, TikTok, and YouTube Shorts makes the format optimization process a breeze.
Background removal
Removing the background of your video provides the ability to replace it with an uploaded image or to have a simple color backdrop increasing the professionalism of the video in a few easy steps.
Resizing the video
This feature gives you the ability to change the angles and sizes of the subject on the video creating popular and highly effective pattern-interrupt changes throughout the video.
There are too many features to mention in this article, but if you're looking to take your social media video content to the next level, CapCut is a great place to start.
5. Keeping Current Matters
Keeping Current Matters provides high-quality, professionally designed content for agents that helps them stand out as the trusted expert in their market. The timely insights and resources that Keeping Current Matters provides helps agents by offering personally branded blog posts, statistical graphs, and social media content all in one place.
If your goal is to provide the best market information possible to your clients and prospects, then Keeping Current Matters is the tool for you.
6. QuickBooks
QuickBooks is a tool that helps you move from being a real estate salesperson to running a business. This accounting software helps  Realtors keep detailed financial records with the ability to see quick reports and to compare their results to previous years.
The ability to integrate your bank accounts and credit cards helps you have up-to-the-minute snapshots of how your business is doing. It also assists during tax season as it forces you to categorize expenses and income throughout the year in a way that streamlines the tax preparation process.
If you're serious about building a business, using QuickBooks is a decision top agents make.
7. DJI Osmo Gimbal
As more and more homes are bought sight unseen, the ability to provide a high-quality video walkthrough of a home using your cell phone becomes more and more valuable. The DJI Osmo Gimbal is a stabilizing tool that helps real estate agents eliminate unwanted movements and capture the video in the most cinematic way possible.
This lightweight, compact, and extendable gimbal is a must for agents looking to provide the most professional video walkthroughs possible.
We live in an incredible time, where technology and tools provide unique opportunities for us to increase the efficiency of our businesses. If you're serious about growing your business, the tools and technology mentioned above offer a great way to scale faster.
These are seven I regret not using sooner, but for all of us to improve, I know you have some you've used in your business that we could all benefit from as well. Please share the tool or technology you regret not using sooner in the comments section below. Sharing helps us all serve our clients better.