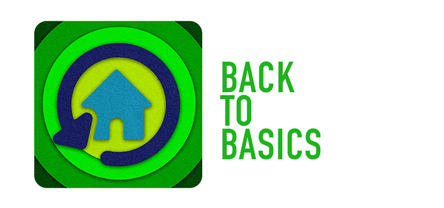 There's so much noise out there on how to navigate a challenging market. This April, let Inman help you cut through the clutter to make smart business decisions in real time. All month long, we're taking it Back to Basics and finding out how real estate pros are evolving their systems and investing personally and professionally to drive growth.
Are you receiving Inman's Broker Edge? Make sure you're subscribed here.
In addition to helping agents get over transaction hold-ups, navigating inspection surprises, recruiting, ensuring checks are cut and other day-to-day business challenges, the modern brokerage leader is now saddled with understanding how to choose, implement and measure the benefits of technology, which can of course, help with all of those other responsibilities.
Thankfully, a number of software vendors today have end-to-end solutions for brokerages — products that can help every office under management with lead generation all the way through final bookkeeping. These are called enterprise solutions, and they're offered by well-known names like Inside Real Estate, Chime, MoxiWorks, Lone Wolf and Constellation1, among others.
Among the many benefits, striking an enterprise deal is no small feat. It's pricey, it's technically obtuse for the non-initiated, and it's often not necessary for small and mid-size independent brokerages. That's why Inman assembled a list of technology companies for customizing a tech stack, specific to those brokers who look for flexibility, best-of-breed options and quicker roll-out.
Website
Agents can't earn an ounce of credibility in today's market without a strong web presence. You can give them weak corporate templates to fill in and decorate with an old headshot and call it good, but you'd be doing the exact opposite of what's effective.
Brokers of any size office need to commit funds to a modern, lead-attracting website. While a number of large CRM companies include websites and landing pages, custom development is not their value proposition. Work with a company that's in business to build websites, many of which also offer additional tools to promote them. Know that you can also work with website companies that are local and may not even specialize in real estate.
Real Estate Webmasters
After totally revamping its website design platform in response to the unpredictability of the early 2020 market, Nanaimo, British Columbia-based Real Estate Webmasters (REW) is operating at full strength.
The company won the Gold prize for its design of carlycarey.com, which rests on its Renaissance platform, a solution that combines high-end front-end design with integrated back-end business tools, such as a CRM and lead-generation features for brokerages, teams and individual agents.
Placester
There was a time when Placester offered websites for $5 per month. Subway used to sell a sandwich for that much. While they still promote websites that can be up and running quickly, the least expensive option from Placester is now $64 per month, a cost much more aligned with a website that can support an agent with IDX feeds and some good storytelling.
Underlying Placester's new design approach is a strategic digital business offering called Concierge Custom, a unique way for brokerages to outsource powerful marketing automation and execute structured office workflows. It can be used to link new listing agreements and MLS entries with property landing pages, email marketing campaigns and online advertising.
Luxury Presence
This website design and marketing company continues to expand value-add services to its creative offerings for high-performing agents. It recently released a three-pronged set of related marketing add-ons designed to help real estate agents find and secure leads. The product can scale to assist individual agents, teams and brokerages and will be most effective when integrated into an existing or new website created by Luxury Presence.
Agent Image
Agent Image has been in the real estate website business longer than most, and continues to invent new tools to help the industry show off and earn more business.
In addition to listing and open house presentation templates, more features are in store for its presentation product, ACCESS, including a game-changing website builder that uses exclusively designed themes by Agent Image — a complement to the company's flagship custom web design service. Likewise, a networking tool specifically for real estate professionals is also in the works.

Curaytor
Curaytor has long been assisting the real estate industry in tech-forward creative outreach, sales and marketing endeavors using video marketing, email, social media and website development. Curaytor earned the Inman Innovator Award for "Most Innovative" Company in 2017.
Calling itself the "first ever" agency for real estate agents, Curaytor's "Agency" offering creates custom websites, connected outreach strategies and execution and a personal adviser to help steer campaigns. In 2020, Curaytor and popular CRM Chime announced a direct integration of their products. The relationship integrates Chime's solution with Curaytor's targeted delivery of online media and content to listing prospects and clients.
Lead generation and nurture
Your website should be the center of your lead-gen galaxy, but it'll need some satellites to help fill it. Finding leads is not easy in a market as uncertain as today's, and the companies that want you to pay for them know this, too. Remember, paid lead sources, in the end, aren't giving you what you can't earn on your own. You merely pay for the convenience of not having to put the work in. And remember, leads paid for still need to be won over.
Ylopo
Recognizing the many problems agents are facing in the current market with listing opportunities, the real estate-focused digital marketing company, Ylopo, developed what is now dubbed USS Ylopo, or the Ultimate Seller System.
The end-to-end seller solution effectively generates true seller leads, provides automated seller lead nurturing, and gives agents access to many unique benefits for sellers. Complementing the lead generation and nurture tools, USS Ylopo includes dynamic marketing tools. The first tool works to automatically generate custom dynamic video ads for individual listings. The second tool generates a series of custom listing ads for social media platforms.
Revaluate
With its Reveal product, Revaluate leverages artificial intelligence-supported predictive analytics to help brokerages identify potential listing clients according to data collected from online activity and processed through proprietary algorithms, technology often put to work for proptech partners, as well. An independent audit of Revaluate's solution found that its "likely to move" prediction is accurate 1 out of 5 times.
Revaluate also has a database cleanup service for any and all agents who need a more accurate customer relationship management (CRM) system to execute marketing initiatives. Revaluate Data Repair will amend incomplete lead entries that are captured via multiple, inconsistent market channels.
Addressable
Handwriting simulation company Addressable uses machines to mimic manually-written direct mail to help real estate agents market new listings, introduce themselves and promote sold homes, among other marketing tactics. Now the company is partnering with Open AI's ChatGPT software to make it even easier for agents to execute personalized marketing efforts. The product is called SmartCopy.
Users can input a target audience, choose a message type, home details and any other pertinent facts that the software will translate into a professionally written marketing appeal. Addressable's mechanical writers will then produce the collateral for distribution and use in the company's services, which also include QR coding and results tracking.
MailMatic
MailMatic, can take over your mail marketing programming with only a small amount of upfront work. In a 30 to 45-minute meeting, a company representative will walk you through the creative options for an entire 12-month campaign.
Each month, on your behalf, MailMatic will send a different form of collateral, ranging from simple 6-by-9-inch postcards to folding, poster-sized market reports. There are brochures, holiday greetings and even recipe cards.

Happy Grasshopper
Happy Grasshopper is all about email, which means that the people behind it carefully study how people react to email. This is messaging software that goes beyond the fundamental metrics of open rates and click-throughs to determine what resonates with recipients and how that content leads to stronger relationships. To summarize, the sales philosophy is embedded, this isn't email for the sake of email.
Agents who work with this company will find that what they teach you is almost more valuable than how they execute on their promise. They understand sales, and how to engage curiosity without satiating it. In other words, they give the recipient something of value and promise more is on the way.
ActivePipe
Software company MoxiWorks acquired ActivePipe, an established email marketing solution, in 2022, and has tightly integrated its feature set into its other lead-gen and nurture tools. ActivePipe is active in the United States, United Kingdom, Australia and New Zealand. It provides automated email marketing services to agents with the stated goal of automating the process that puts agents in touch with potential clients, saving them the time of cold pitching.
The email marketing platform was part of the MoxiWorks partner network for the past three years before the acquisition.
Customer relationship management
For better or worse, a number of CRMs have evolved into end-to-end business platforms, eschewing a core value proposition for an array of features to address almost everything a person needs. But that can lead to redundancy, and should it not work out the broker puts themselves into a position of having to replace technologies for multiple lines of business. Consider the following CRMs that aren't aiming to run the entire show.
Cloze
The company sharpened its gaze on real estate after realizing in 2018 how many agents and brokerages have been adopting it. And this is largely because so many top producers identify existing relationships as their primary source of new business. Cloze focuses on people before features, aiming to bring the referral power of a top producer to any agent who chooses to become a customer.
It calls itself a "sphere of influence" CRM because of its ability to link every digital communication channel in which a user may have interacted with someone, whether that contact was last reached in 2012 or 20 minutes ago. Every task tool, social media post, calendar item, notes platform, and connected account available to modern-day professionals funnels into a Cloze database and is immediately, elegantly propagated into the software's network of reminders, tasks, email templates and leads.
Real Geeks
Real Geeks offers websites and lead-gen tools, so there is an opportunity to integrate some services. However, it's not required, and RealGeeks' CRM remains true to its purpose, and is suitable for a single agent.
Real Geeks sets its contact management cycle on a 36-month rotation, which might seem daunting for some, but with the help of features, agents can track leads as well as which properties they are interested in. With this abundance of information, you can tailor and automate your follow-up emails, and texts, assuring that each long-term lead receives the attention necessary to succeed in closing when the lead is ready.
IXACT Contact
For the more hands-on agents and brokers, IXACT's Setup Wizard is a 15-step process of getting a few basics up and going, such as an email header, business information, and how you want the database to handle contacts' annual and holiday reminders. The user handles the rest. The Keep In Touch Coach is a Buffini-inspired feature bent on ensuring agent-desired achievements are top-of-mind at all times.
The Social Stream is a prominent upgrade to IXACT Contact. For an extra few bucks a month, the company offers access to more than 30 recognized media sources, from which they draw relevant content for auto-sharing to social media and for email campaigns.
Market Leader
Now part of Constellation Real Estate Group, Market Leader emphasizes traditional customer relationship management, making it clear that its marketing tools are there to support that effort. This means it focuses on lead conversion and nurture, instead of generation. For that, it offers integrations with a deep library of industry-leading providers.
One click gets you into your full list of contacts, and contact groups are created with familiar search and save functionality. Individual groups (Cold Buyers, Open House Leads, etc.) and the marketing campaign to which they belong are visible in the succinct Manage Groups module. Market Leader has a modern, non-distracting user experience throughout, smart features and a keen eye for making complex sales efforts technologically easy.
Keap
Here are some very sharp features within Keap, a CRM solution not centered on real estate but undoubtedly worthy of supporting it.
A lot of what you should expect is here, including simple list import and management, website lead capture forms, and a very modern, engaging user experience. Now, is there anything bleeding edge here? No. But it looks good and has all the right tools. It should be easy to learn, too. Small brokerages and teams that want a way to get organized, do some marketing and leverage the software your competitors are likely not aware of, add Keap to your list.
Transaction management
Any mid-size brokerage or those aspiring to get there needs a transaction management system to in any way keep pace with the demands of the modern consumer. They want to know where the deal stands, every day, sometimes multiple times This requires automation and verifiable updates, as well as fast document processing and a great deal of transparency. The modern, mobile agent can't do this under the burdens of a legacy workflow. Thankfully, there are more than enough terrific options out there.
Shaker
Shaker positions itself as a transaction management solution, primarily targeting teams. Its flexibility and user experience easily allow it to be applied to an array of real estate business structures, and its feature set push beyond mere deal oversight. I see it evolving into an operational asset, as well.
Shaker's most recent addition includes a dynamic document delivery tool that loads what's needed for the user upon setting up a new deal. It tells you what forms are required based on the deal type. Sharp. Users need to upload and set their document preferences only once. After that, it's ready to quickly assemble the digital paperwork, aiding in compliance and efficiency.
Brokers and team leaders would be wise to schedule a demo with this lightweight, evolving tool for ensuring everyone knows where every deal in the pipeline stands at any point in its respective lifecycle.
Lone Wolf Transactions
In August 2022, Lone Wolf Technologies rolled out a new electronic real estate forms solution it's calling "groundbreaking."
The software is the newest iteration of the zipForms edition of Lone Wolf Transactions, an offshoot of their eponymous transaction management product spawned by the 2019 acquisition of its developer, ZipLogix. Lone Wolf calls its updated product the first of its kind for its ability to bind forms, documents, contacts, offer details, listing details and signings together under a uniform user experience while maintaining data integrity and encouraging pace of execution. It's been in development for years and was helped along, in part, by proactive customer input and focus groups.
Mevi
Mevi is a transaction management tool for all parties in a transaction. It's light enough for the individual agent but comprehensive enough to become a white-labeled brokerage solution if needed.
Mevi allows for consumers and vendors to work alongside agents in a team setting and was developed as a progressive web app, meaning it adapts automatically to its user's environment, capable of emulating a native mobile app. The app reduces required state documentation to a series of simple radio buttons, check boxes, and scant descriptions to enable users to get offers, agreements and addenda assembled, sent and responded to in very little time. Data fields can be populated automatically according to location and property, further expediting the workflow.
ListedKit
ListedKit is rooted in transparency, something its functionality exhibits in every feature. You can't not know what's next, when it's due, and who needs to do it.
Whether in its mobile experience or via the browser app, the software elegantly presents each active deal, when its next task is due, whose job it is and all parties to be impacted. Documents can be linked and associated with each step. Clients can be invited into the app by their agent. The app is two-way between users, so everything the client acts on is immediately updated within the details of the deal on the agent's version, and vice-versa.
Nekst
No doubt the most unique entry on this list, and for good reason.
This is a true transaction management tool because it forces agents to think about the information and the process, not the paperwork. It aims to help organize and connect all the minor, nonfinancial transactions that drive real estate sales, the daily tasks busy agents try to manage mentally, instead of actually.
Nekst is driven by a series of Plans, or a set of tasks. Each type of plan is assigned to a property, which is where the user experience begins. Creating a new property is easy — a few fields of basic information and you're off. Agents can embed their customers into the sale by assigning them tasks, too. This helps build rapport and maintain accountability. You can limit what Tasks your clients see, of course, as well as what they can edit or delete. The agent remains in charge.