If you're implementing direct mail into your marketing, here's how to make sure it stands out after your next closing.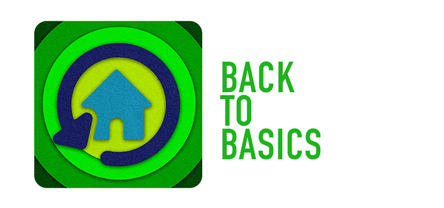 There's so much noise out there on how to navigate a challenging market. This April, let Inman help you cut through the clutter to make smart business decisions in real time. All month long, we're taking it Back to Basics and finding out how real estate pros are evolving their systems and investing personally and professionally to drive growth.
Real estate agents know that marketing is a critical part of their business. From generating leads to closing deals, effective marketing strategies, including direct mail marketing, can make all the difference. 
One common marketing tactic in the real estate industry is sending out "just sold" postcards to the neighborhood where a home was sold. However, many agents stop at just one postcard and overlook the opportunity to expand their marketing efforts. 
The traditional approach: One postcard to the neighborhood
When a real estate agent sells a home, it's common practice to send out a postcard to the neighbors close to the listing. This postcard typically includes a photo of the sold property, along with a brief message announcing the sale and showcasing the agent's success. 
This is often seen as a way to keep the local community informed and, potentially, generate additional business through word-of-mouth referrals. The thinking is that someone who's considering listing will reach out to an agent who both:
Is already familiar with the neighborhood

Has already generated a successful sale
Staying top-of-mind takes more than a single postcard, which isn't enough to create a lasting impression or effectively reach all of the potential prospects in a geographic area. What's more, not all residents will have seen (or kept) that first postcard, so a single mailing isn't enough to encourage the response agents are looking for with this strategy.
Expanding direct mail marketing efforts: Going beyond the traditional approach
Beyond the immediate neighborhood of a sold property, real estate agents also have a sphere of influence (SOI). This SOI includes their past clients, referrals and other potential prospects who may be interested in their success. 
Sending "just sold" postcards to this broader sphere of influence can be a valuable marketing strategy that helps to build brand awareness and maintain a top-of-mind presence among potential clients.
Additionally, instead of sending just one postcard to the property's neighbors and the agent's SOI, real estate professionals should send multiple postcards spread out over a period of time, typically one to three months. 
Differentiate the information you share
These postcards can feature different photos of the sold property, such as the front, back and interior, to provide a fresh perspective and maintain the recipient's interest. 
Messaging on these mailers can also be customized to highlight the unique features of the sold property and provide insights on the neighborhood's activity, creating a personalized marketing piece that resonates with potential prospects.
Consider telling a story about the listing process or sharing what you (and the client) learned along the way. Tailor the information to a specific audience or niche, and educate them with the information you provide in your mailer.
Making each mailer distinctly different, yet unified in design and branding, ensures that you create a multidimensional, cohesive picture of the impact you had on that listing — and the ways you can help future clients.
Benefits of expanding marketing efforts
By going beyond the traditional approach of sending just one postcard to the neighborhood, real estate agents can unlock several benefits:
Increased brand exposure:

Sending postcards to a broader sphere of influence and multiple postcards over time increases brand exposure and name recognition for the real estate agent. This can lead to increased referrals and repeat business.

Enhanced professionalism:

Customizing the marketing message and showcasing multiple photos of the sold property demonstrates the agent's attention to detail and commitment to providing exceptional service. This serves to enhance their professional image and credibility in their local market.

Greater engagement:

Multiple postcards with different photos and messaging can pique the recipients' interest and encourage them to engage with the agent. This can lead to inquiries, conversations and potential leads.

Competitive advantage:

Going beyond the traditional approach can set the agent apart from competitors who may only send one postcard to the neighborhood. It shows a proactive and strategic marketing approach that can help the agent stand out in a crowded market.
How to implement this direct mail strategy
To implement this strategy effectively, agents should start by creating a mailing list that includes their sphere of influence, such as past clients, referrals and potential prospects. Personal contacts can and should be included as well, if for no other reason than to remind them to refer their own SOI to you.
New agents may start out with a spreadsheet while more experienced agents will generally use a more sophisticated CRM to manage their contact list. Initially, the information to gather is basic contact information like mailing address, phone number and email address. Over time, this should grow to include social media handles, family members, birthdates, anniversaries and other information that provides reasons and opportunities for contact.
Agents should design postcards with eye-catching visuals, compelling messaging and customized information about the sold property and the neighborhood's activity. They may choose to work with an in-house marketing team, outsource to a freelance graphic designer and copywriter, or use an online graphic design platform like Canva or PosterMyWall.
It's essential to spread out the postcard mailings regularly over a period of time to ensure consistent exposure and engagement. You may want to follow up with phone calls to members of the sphere of influence or a door-knocking campaign in the listing neighborhood.
Agents should also consider leveraging other marketing channels, such as social media, email marketing and online advertising, to amplify their message and reach a wider audience. By integrating various marketing efforts and creating a cohesive and strategic campaign, agents can maximize their chances of successfully generating additional leads so that they can stay ahead of the competition.
Sending just one postcard to the neighborhood where a home was sold simply isn't enough to help real estate agents spread the word about their latest successful sale. 
By expanding their marketing efforts to their sphere of influence, sending multiple postcards over time and customizing their messaging, agents can create a powerful marketing campaign that generates more leads, referrals and business.