Expressing the values that guide your organization can feel like a team-building exercise or corporate technicality. In reality, though, it's central to ensuring that you (and everyone in your business) understand what matters most.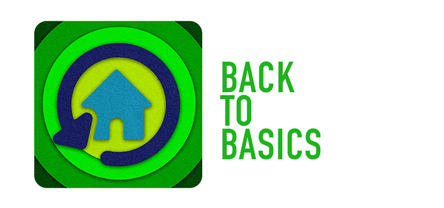 There's so much noise out there on how to navigate a challenging market. This April, let Inman help you cut through the clutter to make smart business decisions in real time. All month long, we're taking it Back to Basics and finding out how real estate pros are evolving their systems and investing personally and professionally to drive growth.
Over the last few weeks, our brokerage has been reworking our mission statement and core values in cooperation with our agents and staff members. This project has been a labor of love and a learning opportunity for all of us.
When I started DOORA Properties I was the only person: No agents, no staff, just me. That meant the values and mission statements were mine. Now, they're a collection of what we have learned in the last year, both from the agents who are here and the agents who have left. 
Ultimately, culture creates the mission statement and core values and the mission statement and core values create the culture.
I was truly gratified when I sat down with my team to discuss the changes to the core values and mission statement. It wasn't some passive corporate exercise — it was an emotional meeting of the minds that truly reflected how far we've come together and how thoroughly we've built a culture together. It was an amazing experience and probably one of the highlights of my professional career. 
After reading the book, Traction, I worked with my Side business manager, Luke Ithomitis, to formulate a plan to introduce the new values to our agents. (Thank you, Guy Gal, CEO of Side, for the great coach and business manager.)
If you've been thinking about creating your own mission statement, either for a brokerage, a team or even for your own standalone real estate business as an individual agent, here is my advice for making it mean something.
1. Expect to refine your mission and values statements over time
The needs of a startup are different from those of a company that's in growth mode. The needs of a mature company are different from those of a new one that's just getting off the ground. The needs of a single-person business are different from those of a large business with many people involved. 
While the things that have meaning for you ethically, morally and emotionally may stay the same over time, as your company develops there will be aspects of the way that you serve and the way that you see yourselves that will change. Be open to that and don't fall into the trap of thinking that once you've written these statements they'll stay the same forever.
2. Don't be afraid to learn from negative experiences
In a brokerage, agents come and go, sometimes for good, positive reasons and sometimes under unfortunate circumstances. Think about those agents or team members who didn't work out or didn't mesh with your organization. That will give you a fair clue about the values you didn't share and the ways in which you were not on the same page professionally.
Similarly, look at initiatives you've tried that just didn't work out. Look at things you wanted for your business that you could never figure out how to implement. Determine whether those initiatives failed because they were poorly conceived or because they were out of alignment with the purposes and values of your organization.
3. Root your statements in practical matters
You may have a vision for your business that's emotional and theoretical, but your mission and core values should be grounded in the practical. What kind of service will you provide? What kind of corporate partner will you be? How will you treat people? What will you be known for?
Ask yourself what you want to stand for in a real-world way and make sure that your statements reflect that reality. It's all well and good to have high-flying hopes and dreams, but your core values and mission should be about how you'll enact those ideals in real life.
4. Make your statements action-oriented
When you have a draft of your statements, go through and look at the verbs you use. Are they passive — is, has, will be — or active — gives, creates, generates? Do they make you sound like you are hoping or planning? Do they make you sound like you are vibrant and growing or simply maintaining?
If all of your statements are passive, consider substituting them with active versions. For example:
We

are

the market leader in selling homes. Instead, say: We

sell

more homes than any other brokerage in our market through superior marketing and client service.

We

are

honest and ethical in our client services. Instead, say: We

treat

others the way we want to be treated and

provide

fiduciary-level services at every price point.

We

have

an exceptional team. Instead, say: We

build

relationships through honest communication and feedback. 
5. Make sure your statements sound human
Don't lapse into corporate-speak. Make sure your mission and values statements sound like a person and not a machine. This is important both for buy-in and clarity and to ensure that all of the stakeholders in your organization connect emotionally with your statements.
Try to personalize your statements so that they sound authentic to you and to your business. Remember, the goal is not to copy someone else's great ideas. It's to develop your own and then express them in your corporate communications.
Finally, don't think about this as an onerous task that needs to be checked off of your to-do list. Think of it as a meaningful exercise and a chance to think about and talk about what really matters to you and your team or brokerage.
Mission statement
At DOORA Properties, we are dedicated to providing exceptional service to both our agents and clients. We believe in a collaborative approach that empowers our agents to reach their full potential as they recognize and embrace innovation in the real estate industry. We value honesty and integrity in all our dealings and are results-oriented, focused on delivering value and achieving goals. We foster a growth mindset and are committed to continuous learning and development, both personally and professionally. Our customer-centric approach recognizes that our brokerage has two customers, real estate agents and the consumers in the transaction, and we are dedicated to optimal outcomes for both groups.
Core values
Here are three of the eight core values we formulated to give you a sense of what they look like for us. You'll notice that they're adapted as part of the mission statement as well.
Collaboration

: We believe that teamwork is key to success. We encourage our agents to work together and share their knowledge and expertise to help each other grow and succeed.

Innovation

: We are committed to staying at the forefront of industry trends and using the latest technology and marketing strategies to improve the service we provide. We encourage our agents to embrace new ideas and ways of doing things to enhance their businesses.

Integrity:

Our brokerage values honesty and transparency in all our dealings, and we expect our agents to uphold the same ethical standards. We believe that trust is essential for building lasting relationships with our clients.