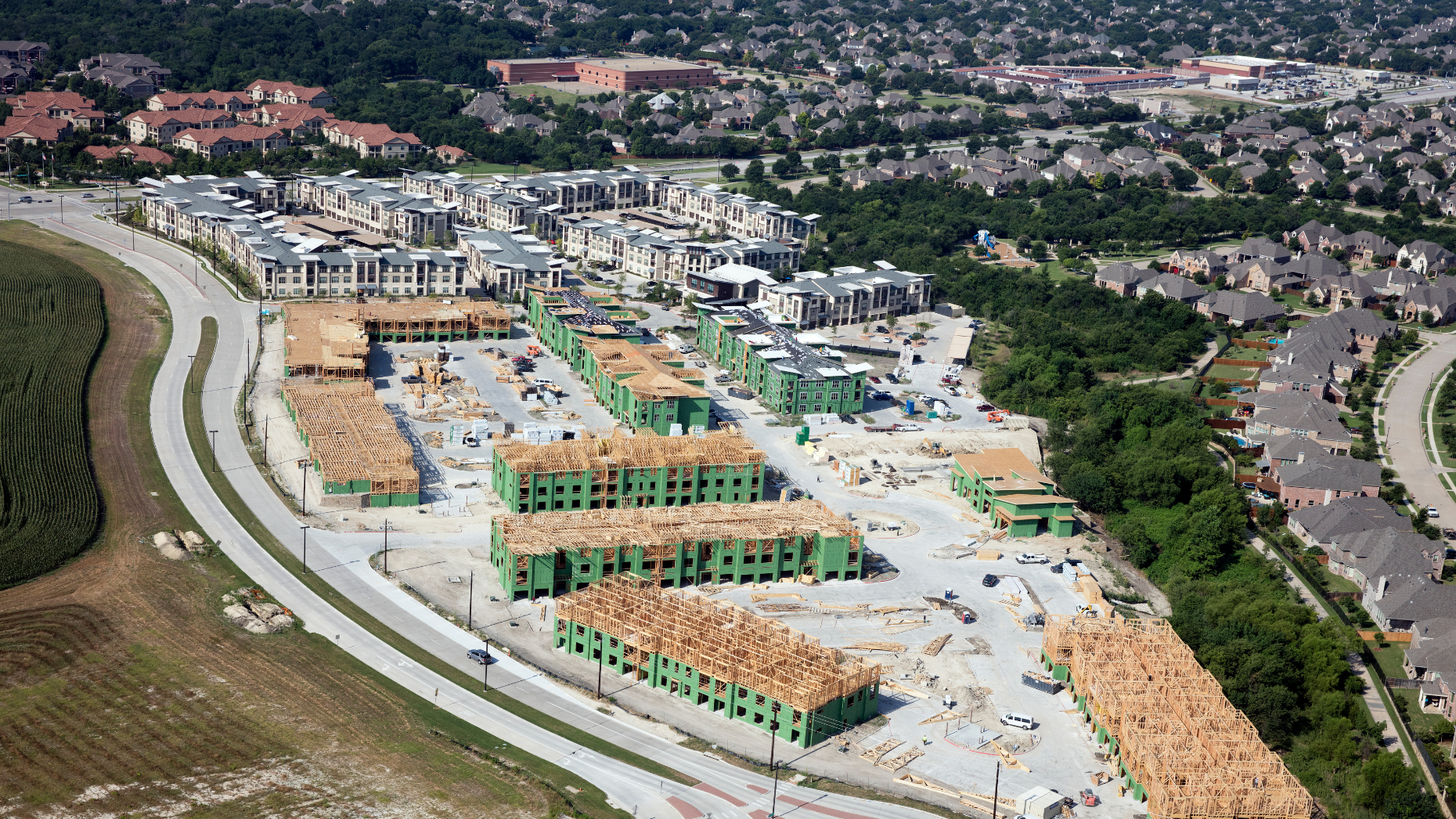 Following several years of rapid growth, the multifamily housing investment market cooled during the fourth quarter of 2022 amid rising inflation and recession worries.
This trend continued into 2023. Fannie Mae predicted that national multifamily vacancies would increase slightly in 2023 as the absorption rate slows and new supply rises.
This follows what I see as a significant trend among investors: Despite overall strong fundamentals, fewer deals are closing while buyers look to make deals pencil and watch markets and renters for clues to proceed.
The most significant multifamily housing trend of early 2023 involved stagnancy. Dislocation in the capital markets, created by rapid-fire repeated Fed rate hikes and higher building costs, altered the acquisition formulas.
Sellers still might be in a boom-pricing mindset, but buyers are more restrained. So why sell into a down market? Instead, potential sellers are willing to capitalize on their strong assets, take profit, and wait for prices to return. Meanwhile, buyers with huge appetites and vast capital resources to deploy still find a shortage of assets to purchase.
But multifamily housing remains a solid long-term buy. People want quality places to live in high-demand locations with the latest technology, amenities, and community atmosphere. They want homes, even if they're not ready to buy one. So when rates cool, and we see some hints that they are, multifamily housing again will offer rich buying opportunities for those storing dry powder on the sideline.
I expect further clarity and more buyer comfort to take hold by the end of the year, when we'll be looking toward some positive trends in multifamily housing. These are my top picks.
SFR and BTR take center stage in multifamily development
A fundamental housing truth remains: We lack enough affordable homes for people to buy. Fannie Mae estimates the shortage among the top 75 U.S. metropolitan regions at 4.4 million units. Thus, the single-family rental and build-to-rent market has surged.
Single-family rentals and build-to-rent, or SFR and BTR, represent a collection of individual homes rented, managed and maintained as a multifamily property. These can be clusters of 75 to 100 single-family homes, commonly with three bedrooms and about 1,400 square feet each, owned and leased using multifamily strategies.
The recent growth of SFR and BTR has been substantial. According to the Urban Land Institute, one firm projects that developers will build more than 130,000 new rental homes in 2023, an 11 percent increase over last year. Annual development could reach 167,000 units by 2025, the Urban Land Institute reports.
BTR construction is popular with developers because its scale and desirability lower building costs, drive higher rents, and see less tenant turnover. Renters appreciate more space and privacy, high-end amenities (pools, playgrounds, and community clubhouses), and the ability to test-drive homeownership.
At our firm, we're entering the hot SFR market and expect to close our first transaction in May. We see value in SFR and BTR and expect demand for properties among buyers and renters to continue climbing.
SFR and BTR homes offer terrific local solutions to housing needs, especially in growing regions such as Tennessee, Texas and the Carolinas. In particular, many young families are shifting toward smaller cities and suburban communities with more space, highly rated schools, and other kid-friendly amenities. SFR and BTR properties in those locations are experiencing insufficient supply to meet the growing demand.
Renters want to be part of communities
Today's renters are looking for high-end communal experiences. They want places where they can live, work and play. Sometimes they want dog yoga classes, rock 'n roll rehearsal rooms, Imax theaters, bike-repair stations, stargazing sessions, woodworking shops, greenhouses for growing herbs," and more, as the New York Times noted.
These features can turn apartment complexes into cruise ships. But the thread that connects them is community.
This doesn't necessarily mean people want to live together. We've found the concept of co-living, in which working professionals recapture their college days through shared environments, to be more attention-getting than sustainable.
In fact, co-living seemed to regress during the pandemic, as people wanted to live alone. But they also want to belong. They value in-person social events as a feature of where they live. They appreciate community.
Apartment complexes do that by offering not just yoga studios but also yoga teachers. They host beer tastings, devote space to community gardens, and encourage residents to gather and mingle. Well-designed community spaces are essential in today's multifamily properties, especially in urban locations where outdoor space is at a premium.
Even balconies and porches can create more intimate senses of community among strangers. As for pickleball, well, it's popular but loud. Make sure your courts are located away from residents' windows.
Technology is a requirement, not an amenity
Property technology, or proptech, has transformed how we show, lease, and operate multifamily properties. Renters want to tour buildings and sign agreements with their phones, and owners want to manage properties using verified data and predictive analysis.
Today, technology is an expectation, not an amenity, of the rental marketplace. High-speed internet access is just the entry point. Renters demand apps to pay rent, make maintenance appointments, and act as a fitness center key. And so much more 
Consider shopping. Millennials, many of whom rent and plan to increase their online spending this year, want secured delivery services such as smart lockers and app-based notifications. They want these conveniences extended securely to food-delivery services, concierge companies and pet groomers. Mobile entry devices and smart locks are fundamental, while video intercom systems permit residents to monitor visitors and storage areas.
Renters further want access to in-home IoT appliances to control lighting, climate (no window air-conditioning units), and even ice-making. As Curbed recently noted, technology is winning the apartment amenity race.
Today's renters are moving the multifamily housing market away from standardization and toward their personalized needs. They're young families looking to upsize and retirees seeking to downsize. They're single young professionals working remotely and multi-generational families living in new spaces. And they're all shaping the trends in multifamily housing that will determine the market's future.
Ultimately, though, trends in multifamily housing work toward a common goal. Like everyone, renters want to feel at home. That should be our focus in building the multifamily communities of tomorrow.
Michael H. Zaransky is the founder and managing principal of MZ Capital Partners in Northbrook, Illinois. Founded in 2005, the company deals in multifamily properties.