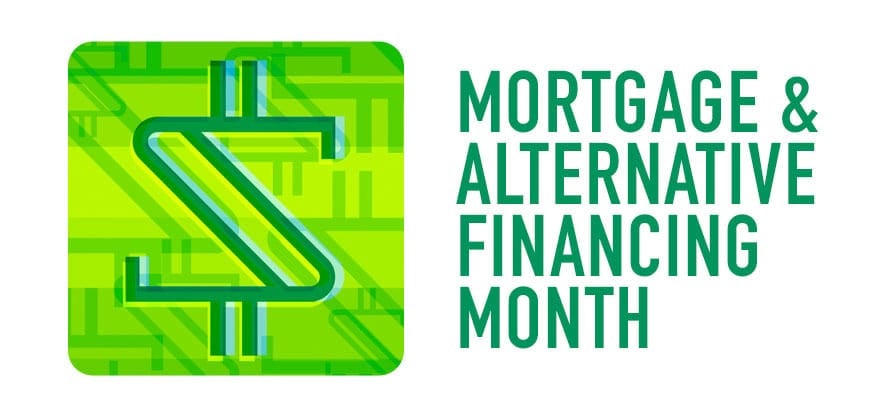 In May, we'll go deep on money and finance for a special theme month, by talking to leaders about where the mortgage market is heading and how technology and business strategies are evolving to suit the needs of buyers now. A prestigious new set of awards, called Best of Finance, debuts this month too, celebrating the leaders in this space. And subscribe to Mortgage Brief for weekly updates all year long.
Based on a recent survey conducted by Clever Real Estate and Home Bay, many Americans believe that they will never be able to own a home and, worse yet, that homeownership is no longer part of the American dream. This sad state of affairs should send a chill through real estate agents and brokers because if people give up on the idea of homeownership, we'll all suffer.
One of the biggest financial hurdles to homeownership is the down payment. Even with lower down payment options like the FHA loan, the high price of homes in many markets — at the end of Q1 2023, the U.S. median sale price was $436,800 — results in a best-case scenario of north of $15,000. That's before taking into consideration the higher monthly payments buyers face due to recent interest rate increases and the PMI charged on financing options with less than 20 percent equity.
That's why it's essential for real estate professionals to become familiar with down payment assistance programs so that aspiring homebuyers will have more options to keep their dreams of homeownership alive.
These programs are offered by a variety of organizations from government agencies to non-profits. Some are income dependent while others are location dependent. Here's how to find them and communicate about them with homebuyers.
Rewarding homebuyers with a helping hand
While potential buyers may have some savings on hand, few have a solid sense of how much money they'll need to close on their new home. In addition to the down payment, there are closing costs and various costs associated with the contract period, not to mention repairs, improvements and purchases that may be required after closing as well as the increasingly expensive moving process itself.
One common misconception about these programs is that they are solely for low-income buyers. However, income limits are often higher than you think, and some programs are not based on income at all.
In addition, many programs are geared toward first-time homebuyers who may be struggling to qualify for a conventional mortgage. Remember, however, that in most cases, "first-time homebuyers" refers not only to those who have never owned a home but also to those who haven't owned in the last three years. That means that these programs may be a way to help buyers who have experienced financial hardship re-enter the housing market as homeowners.
Overcoming initial qualification hurdles
Aside from income limits, buyers typically need to meet eligibility requirements around credit scores and other financial requirements. They'll also need to complete a certification course or counseling program in many cases.
The certification course is usually a one-day program that helps to educate homebuyers about the homebuying process, the financial responsibilities of homeownership, and the terms and conditions of the particular program they're applying for. The goal is to educate buyers about their financial obligations and improve any poor financial habits they may have.
Other programs may involve a meeting with a financial counselor and a review of the buyer's mortgage readiness. Either way, this initial qualification process can make a big difference in ensuring that buyers are ready for every aspect of the purchase.
Once buyers are qualified for a down payment assistance program, they may also be eligible for additional benefits, such as closing cost assistance, further easing the financial strain of purchasing a home.
Overcoming stigma and misconceptions
Buyers and their real estate agents may face misconceptions and even a negative stigma because they are working with a down payment assistance program. Listing agents may believe that buyers using down payment assistance will be unprepared financially or that the program itself will be difficult to work with, leading to potential delays or a contract falling through altogether.
In reality, advances in technology and underwriting processes have significantly improved the timeline for mortgage approval, even with down payment assistance. In some cases, the approval process may be just as quick as conventional financing.
Education is key, both for agents and clients. Learn about down payment assistance options at the city, county or state level, as well as those offered by local and national non-profit organizations. Make this information part of your marketing and your client service so that you can help buyers make informed decisions and navigate the homebuying process smoothly.
Remember that the education these programs provide can be enormously beneficial for your buyers, including information about down payment assistance programs, budgeting, credit management, and other important aspects of the homebuying process. These classes can empower buyers with the knowledge and confidence needed to successfully navigate the homebuying process.
Forgivable grants and long-term benefits
Some down payment assistance programs offer forgivable grants, meaning that the grant does not need to be repaid if the homebuyer meets certain criteria, such as living in the home for a specified period of time. These programs are often used as a way to attract homebuyers to specific cities or counties. 
This can significantly reduce the financial burden on the homebuyer and provide them with a long-term benefit of lower upfront costs if they are able and willing to remain in the home long-term.
Your buyers need your assistance, not just on the transaction but in developing readiness for the financing and purchase processes. If you have buyer leads who've been languishing in your CRM for months or years, reach out to them with solid information and educate them about programs that may help get them ready to buy.
Help your buyers empower themselves with the knowledge and resources needed to restore — and achieve — their real estate dreams. With the right information and guidance, down payment assistance programs can be a valuable tool in unlocking homeownership.
Ernesto Vargas is an agent with DOORA Properties, serving Ventura County, California. Connect with him on Instagram.