Whether you have design skills or work with a trusted colleague, decor and renovation services are an exceptionally effective value-added service.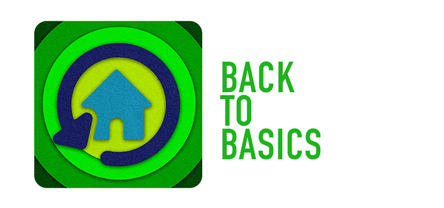 There's so much noise out there on how to navigate a challenging market. This April, let Inman help you cut through the clutter to make smart business decisions in real time. All month long, we're taking it Back to Basics and finding out how real estate pros are evolving their systems and investing personally and professionally to drive growth.
$50 million or $500,000 – no matter the sale price, when it comes to prepping a home for sale, real estate agents need to get creative. After all, we are creating the product: A listing that will look special and feel special in a way that will connect emotionally with potential buyers.
It was only a year ago that you probably felt pretty sure your property would sell – no matter what condition it was in. Why? Interest rates were at a balmy 3 percent to 4 percent and buyer demand rivaled Taylor Swift concert tickets.
Then Q4 of 2022 happened. We went through the five stages of grief, finally ending in "acceptance" of a new normal. As business owners, we all now need to work harder to entice sellers, lure buyers and pull out all the stops to sell that property. We all gotta hustle, be creative and get back to basics.
Differentiating your service with value-added design
For us, that means offering value-added design and remodeling/contracting services that clients in this era of HGTV have come to expect. Providing these resources not only sets us apart from the competition but also gives us more control over the finished product.
We provide support to both sellers and buyers. For sellers, we'll help get the property ready for sale. For buyers, we can help them overcome what may be an intimidating renovation to a listing. We provide design, as well as coordinating architects, builders, engineers, landscapers, wallpaper installers, handypeople, window cleaners and more.
Our first step with any project is to create a vision as experienced home designers and developers. It's part of what makes our team unique. Our knowledge of zoning and construction is an additional value add. We create floor plans and elevations for every listing to help sell the vision of what a new layout or expansion could look like. We include this information in our listing presentations as well as part of our property marketing. 
Brand your design vibe
It's also important to "brand" your design vibe. Over the years, we've developed a specific look and feel that is distinctive enough to brand our listings but is also neutral enough to ensure that prospective buyers can envision adding their personal stamp to a property. 
We curate our own staging because we feel it's critical to elevating a listing. We typically use soothing colors, wood sculptures, cowhide ottomans and textured throws. But we also try to add unique touches; my electric and acoustic guitars have made appearances in several of our properties.
Also, be sure to make the entrance killer. The buyer's baseline opinion is being formed as they walk from the front steps into the entry foyer. I've found if they start off in love, they excuse the flaws. If they start with skepticism — it's difficult to overcome that.  
Good photography is just as important as a good remodel and staging. Photography relays the vibe and the story. A good photographer knows how to frame a photo and will help to style each shot.
My team, Craig & David Homes with AKG | Christie's International Real Estate, brands our listing photos with Suggs and Chloe, my superstar dogs. Buyers love it, ask about them and they immediately brand the listing as one of our properties. 
In today's more challenging market, services such as design and staging are definitely value-adds that you should add to your toolbox. Even if you're not a designer or a contractor, find a group of trusted partners to work with to create your own branded look and feel. Doing so will not only help you compete against other agents but win more business as well.