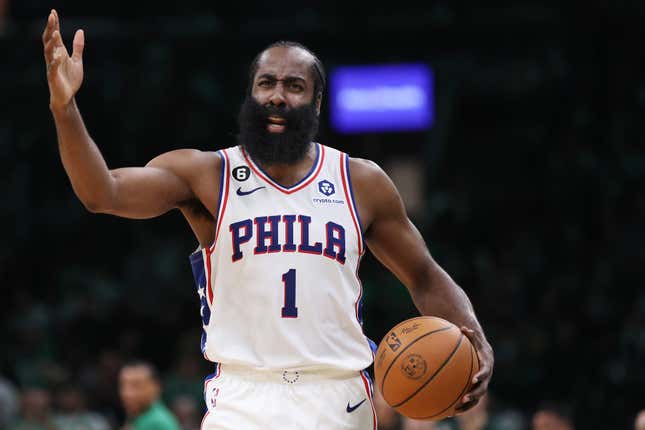 Imagine you're James Harden — former league MVP, future Hall of Famer, and current member of the Philadelphia 76ers, a team with a legitimate chance to bring the City of Brotherly Love its first NBA title in 40 years, and you your first ring of a long career. What's your main focus right now? After cutting off the facial hair because it's hard to concentrate when it smells like something died four inches below your mouth, what's the day-to-day? Any logical person's primary concern is getting healthy and being as prepared as possible for a Boston club that's owned the Sixers for more or less 40 years. The one thing you're definitely not going to do is squeeze in a quick trip to Las Vegas where you're seen slapping another man outside of a nightclub. 
Embiid, Harden, and Brooks' VERY personal fouls in the NBA Playoffs | Andy Reacts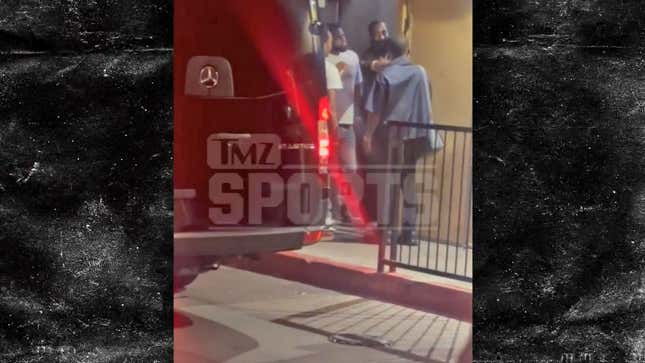 Yeah, umm, you see… that's exactly what happened. The 76ers have been off since sweeping the Brooklyn Nets on April 22, and are set to kick off a series against the vaunted Celtics on Monday, but early last Monday Harden was seen outside a Vegas nightclub and casino arguing with a man and then open-hand slapping him, TMZ reported.
According to a New York Post story, the Sixers guard didn't miss any team-related activities or practices, the police were not called, and the guy who got slapped is a member of Harden's people. (For how much longer, I don't know, but I have a million questions about being a member of Harden's people, and the amount of anger you have to repress after a guy like that lectures you, and then gives you a quick wakeup call across the face.)
Because this is James Harden, and he has as storied a career at clubs as he does on the court, that'll definitely get overblown and be seen as another indication that he's not to be taken seriously. I know he did nothing wrong criminally, yet he might as well have smacked his teammates, Doc Rivers, and Sixers' fans, too.
The lack of self-awareness would be absolutely shocking if it wasn't so on-brand for Harden. So, good luck to the angry people of Philadelphia, and I hope Joel Embiid — and those draft report cards — are enough to get you through this next round, or at the very least offset what is setting up to be Harden's 9th symphony.