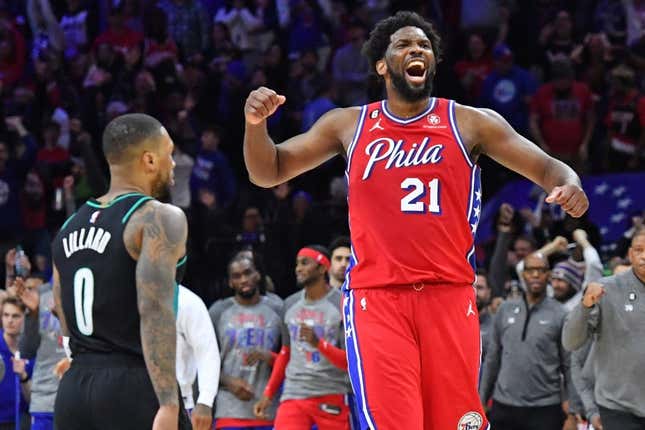 Philadelphia 76ers center Joel Embiid won the 2022-23 NBA Most Valuable Player award on Tuesday night
This rugby coach slap came with an insane punishment | Andy Reacts
Embiid, the runner-up in each of the past two years, beat out Nikola Jokic of the Denver Nuggets and Giannis Antetokounmpo of the Milwaukee Bucks, who had combined to win the past four MVPs.
The Sixers' big man from Cameroon received 73 of 100 first-place votes from a panel of broadcasters and journalists and received 915 total points. Jokic placed second with 15 first-place votes and 674 points; Antetokounmpo received the other 12 first-place votes.
Embiid, 29, is the second player from Africa to win the prestigious award, joining only Hakeem Olajuwon (1993-94).
Embiid led the league in scoring for the second straight year, posting a career-high 33.1 points per game to go with 10.2 rebounds, 4.2 assists and 1.7 blocks.
He shot a career-high 54.8 percent from the field, thanks to 58.7 percent shooting from inside the arc. Embiid added 66 3-pointers and 66 steals.
An All-Star every season since 2017-18, Embiid made the All-NBA second teams in 2017-18, 2018-19, 2020-21 and 2021-22.
Antetokounmpo won back-to-back awards in 2019 and 2020 and Jokic was going for his third consecutive MVP.
–Field Level Media