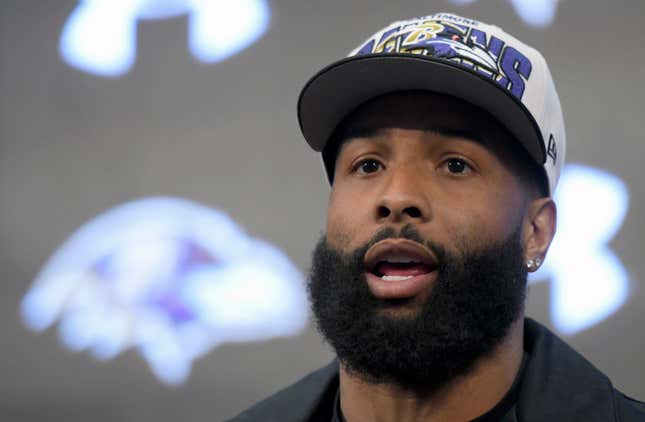 New Baltimore Ravens wide receiver Odell Beckham Jr. has been named as a suspect in an assault investigation, per a TMZ report, where a woman claims Beckham allegedly put his hands around her neck at a Los Angeles restaurant. However, representatives for the wide receiver and the restaurant's owner where the alleged incident took place both say the woman's claim is false.
Can Liverpool Win The Quadruple? | What You Need To Know | FA Cup
Los Angeles police state the alleged event happened several weeks ago at Delilah, a West Hollywood restaurant known for being a celebrity favorite, where the 30-year-old Beckham allegedly grabbed the woman's throat with light pressure. Beckham's representatives told TMZ they weren't aware of any investigation and had not been contacted by police. TMZ reports that after the alleged event took place, both the accuser and Beckham stayed at Delilah throughout the evening with no further incidents. However, the woman met with police about Beckham's alleged actions days later.
John Terzian, who oversees the hospitality group that runs Delilah provided a comment to TMZ about the alleged incident: "We were contacted about an investigation and reviewed the videos, the claim is false. There is no evidence of this person even being in the area where she claims the incident occurred." Beckham himself has yet to comment on the charges.