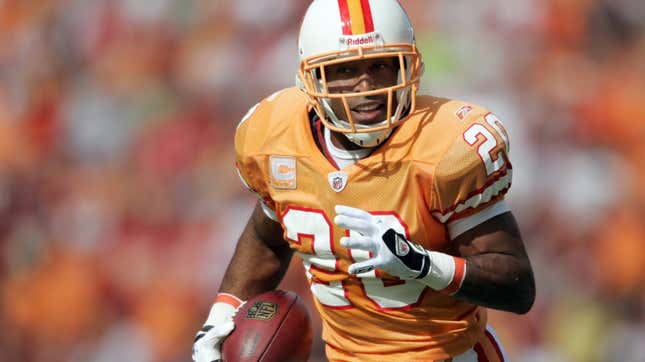 If you're a fan of throwback jerseys and nostalgia, we've got a treat for you. The Tampa Bay Buccaneers are bringing back their swashbuckling uniforms from the early days, when they seemingly did nothing but lose. That's right, you can call this a comeback because those wonderful creamsicle uniforms are returning in 2023. It's only fitting since the Bucs will likely return to being doormats for the rest of the NFL following Tom Brady's final farewell. Might as well wear them full-time.
Rob Parker's NFL Picks for Week 5
This video package feels like a lot of fanfare for a uniform in which the franchise experienced its worst days. Tampa Bay was an expansion team in 1976 and entered the league, losing their first 26 games in a row. They managed just two wins in their two seasons of existence in this jersey. Somehow the Bucs managed to win the NFC Central division title in '79 at 10-6, but there wasn't too much success to follow that for the next decade-plus. Aside from back-to-back playoff appearances in the early 80s, it wouldn't be until '97 that Tampa appeared in another postseason contest following a rebrand.
So many horrible years of winning no more than six games. That was all done while donning the creamsicle jerseys. Tampa Bay has won two Super Bowls in their modern look and zero in the creamsicles. They may look cool now, but Bucs fans who lived through that time probably aren't too happy about their return. Surely, they bring back terrifying memories of when their beloved Bucs had no hope of doing anything before even stepping onto the field.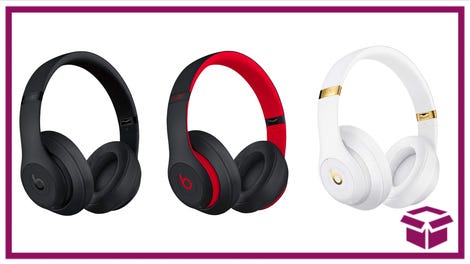 save $150 right now
Beats Studio3 Wireless Headphones
Affordable audio and noise cancellation
Meet the Beats Studio3 Wireless Headphones, now up to 43% off at Amazon. This top deal, which is only available today, offers some seriously sweet savings on a pair of really great headphones.
Tampa was supposed to break these uniforms out last season, but the creamsicles were put on hold for another year due to supply chain issues.