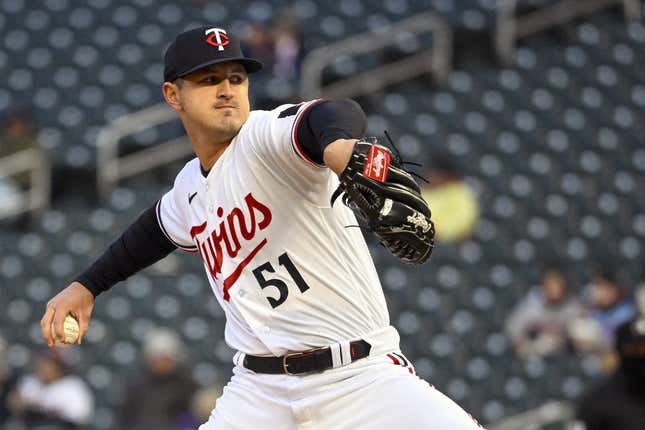 The Minnesota Twins placed right-hander Tyler Mahle on the 15-day injured list Wednesday with a posterior impingement and flexor pronator strain in his pitching elbow
This rugby coach slap came with an insane punishment | Andy Reacts
The move is retroactive to Sunday.
In a corresponding move, the Twins recalled right-hander Louie Varland from Triple-A St. Paul to start Wednesday's game against the host Chicago White Sox. Varland started twice against Chicago at the end of his first big-league season last year, going 1-0 with a 1.80 ERA and eight strikeouts in 10 innings
Mahle exited his last start on April 27 due to the injury. He allowed one run on two hits and struck out six in four innings against the Kansas City Royals.
Mahle, 28, is 1-2 with a 3.16 ERA in five starts this season. He was acquired at the trade deadline from the Cincinnati Reds on Aug. 2 for three prospects.
Mahle owns a 33-41 record with a 4.30 ERA in 125 games (122 starts) with the Reds (2017-22) and Twins
Varland, 25, will make his second start for the Twins this season. The St. Paul native allowed three runs on six hits — including three solo homers — in six innings of a no-decision versus the New York Yankees on April 14
Varland is 1-2 with a 3.94 ERA in six career games (all starts) with Minnesota.
–Field Level Media