While blushing at the most inopportune moment might be embarrassing, look on the bright side. Your body chemistry is giving you naturally what many people pay good money for to purchase at the cosmetics counter: bright, bold, beautiful rosy cheeks! Okay, so maybe with blushing your entire face gets rosy and red, but if you want to obtain the gorgeous, glowing cheeks that comes along with a flushed face, applying blush to your cheekbones is the way to go.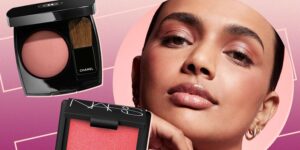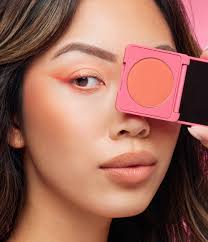 Blush, or rouge, is a type of makeup that is applied to the cheek area of the face with a makeup brush or applicator, in order to even out your skin tone and to add more color. Depending on how the blush is applied, the colorful cosmetic can also be used to make the face look wider or longer, and to accentuate your cheekbones.
High cheekbones, high glamour, high fashion.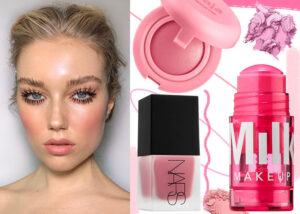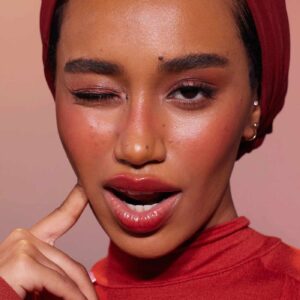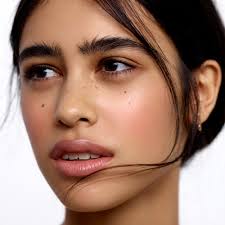 The most common tones for blushes are various shades of reds, pinks, oranges and browns. Depending on your skin tone and your complexion, certain colors will show up more boldly than other colors. For fair skin, most any shade of blush will be easily seen, with lighter shades looking more natural and darker tones sometimes appearing overdone. If you have pale skin yet love the looks of deep blush colors, applying smaller amounts of the cosmetic will keep the dark colors a bit lighter on your skin. Apply a small amount of powdered blush onto a brush and then sweep the makeup softly over your cheekbones.
Medium skin tones look stunning when the blush or rouge is a bit darker, applied heavily enough to draw out your skin's natural glow and pretty color.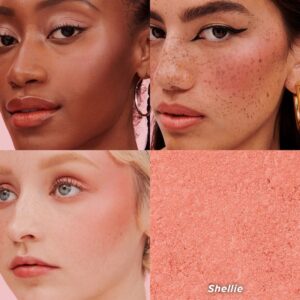 As you know, if you follow my blog postings, I love the color orange! There is something about the color that screams fun, and the color is extremely eye catching. Orange and gold blushes and lipsticks appear very attractive on dark skin tones, and when blended with bronze and brown eye shadows, dark complexions stand out!
Blush is most commonly found in a powder form, but the cool cosmetic can also be purchased in cream or liquid forms. Powder blush is the easiest to apply if you are looking for a light, natural pinch of color.
Blush Fun Fact: Blush was considered immoral to wear during the Victorian era. Pale skin was considered to be a fashionable indicator of status. Women who did want to bring a bit of color to their cheeks would often merely pinch the skin of their cheekbones! Ouch!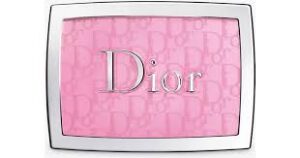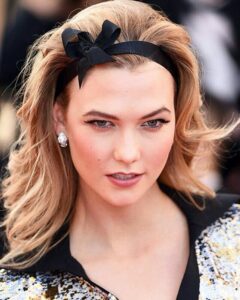 Some women wear blush daily, while others wear the glowy makeup only on special occasions.
How to Apply Blush to Create Various Effects:
To add color: Take the coated blush brush and sweep in a line motion, beginning at the base of the cheekbone up toward your lower eyelid (follow the path of the cheekbone).
Make your face appear wider: Apply a dark shade from the middle of the eye over to the temple. A lighter color can be swept over the top of the cheekbone.
Narrower face: Brush a dark shade near the hairline and outer edge of the face, stopping at the eye level. Place a lighter tone above and below the darker color.
Application Tip: Make sure to blush both of your cheeks and that the patterns and colors that you use match. However, you are free to wear your makeup to your preference, so if you choose to experiment and change up the colors, go for it.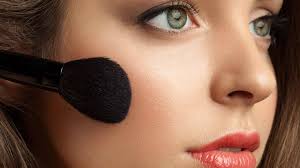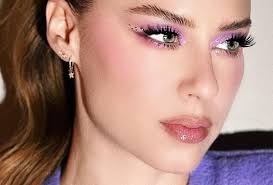 Blush Tip: Powder blush lightly dusted on the forehead, nose and/or chin can be just the touch needed to add a rosy shine and glow to your entire face.
In its earliest form, blush was made out of foods like mulberries, strawberries and beet juice! Good luck removing your makeup. Have you ever tried to get beet juice out of clothing or carpets?
Like many makeup and beauty practices, it is believed that blushing one's cheeks originated in the area of Ancient Egypt. Although blush is mostly just applied to the cheekbones, ancient people often applied blush to their lips as well. (Cream blush does work wonders for a lipstick substitute, and your cheeks and your lips will match perfectly)! Men sometimes wore blush this way also.
A light dusting of blush does do splendidly to add color to your face and to bring out that flushed, blushed, bashful feeling.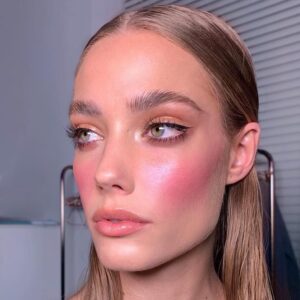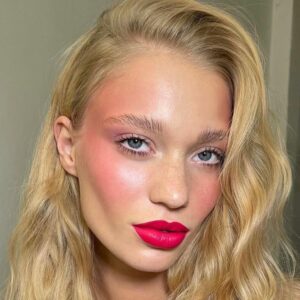 Makeup is meant to enhance your features and to draw out the natural beauty of your face. Makeup is also to be enjoyed and played with, so play away!
Blush your way to bright, bold cheeks. Bring yourself to beautiful blushing proportions without the added embarrassment of overheating.
Blushing Fun Fact: Erythrophobia is the fear of blushing, derived from the Greek terms for "fear of redness." So get brave. Red (or pink, or orange, or brown) your face away to powdery perfection merely by the sweep of a blush brush.
Blush: It does a cheekbone good.
You blushing beauty, you!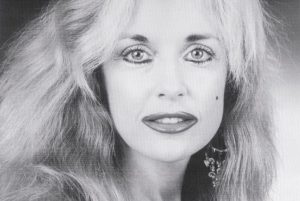 Nancy Mangano is an American beauty/fashion/style influencer, fashion journalist, screenwriter and author of the Natalie North murder mystery book series. Visit Nancy on her global online fashion/style/beauty magazine Nancy Marie Mangano Style at https://nancymariemangano.com, her Facebook page Nancy Mangano at https://www.facebook.com/nancymmangano/  Twitter @https://twitter.com/nancymangano and her author website http://nancymangano.com